Congratulations! You've completed your first step by taking action in order to successfully prepare for your selected division of the Architect Registration Exam. But now, the question might be "what the heck do I do with ALL of this material?"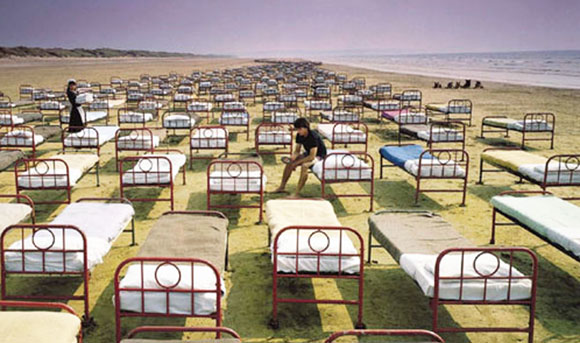 I've become pretty good at taking tests over the years. Admittedly, my SAT scores were terrible and I had to take them twice. The first time I was at a Pink Floyd concert, A Momentary Lapse of Reason tour, the Friday night before. Needless to say, the next morning didn't turn out so well for the SATs.
But over the years, I've collected my Architect's license in California (the holy grail of architect licenses), my General Contractor's license, my Real Estate Broker's license, my LEED AP, and my private pilot's license. Oh and my motorcycle license too. The common thread in all of them is I knew how to prepare (I'm not special, it took me 7 years to get through the ARE), and I attribute that to stepping back and taking a look at all of the material before me for whatever subject I was about to dive in to. Then I would lay out a road map of how I would study and decide on which material I would study when.
Which brings me to the reason for this post. After receiving a couple of emails from candidates who recently purchased the Ultimate Whole Enchilada SPD asking me where they should begin, I realized that once our package is downloaded, a feeling of becoming overwhelmed or of being uncertain about where to begin is a real possibility. So I decided to write this post as a road map, as a way to help you dive into the material and give you the direction on how to proceed, kind of like an owner's manual (but we're going to read this one, right?).
So let's take a look at what is in the Ultimate Whole Enchilada first. We have the Multiple Choice Study Guide, Audio Companion, Vignette Review Guide, D.I.Y. Workbook, Flashcards, Online Multiple Choice Exam Simulator (OMCES), and Video Vignette Walkthru Program. As Eric famously said on our first podcast episode when he was listing the products, "I'm running out of breathe just saying these."
6 of the 7 Divisions of the ARE consist of a Multiple Choice Section and a Graphic Section. We've created and organized our products with that in mind. In fact, we are the only ones who have a Multiple Choice Study Guide that is based entirely on NCARB's format.
Multiple Choice Division Products
Let's take a look at the Multiple Choice Division products first;
Multiple Choice Study Guide
Audio Companion
Flashcards
Online Multiple Choice Exam Simulator (OMCES)
STEP 1
I would recommend starting with the Multiple Choice products first. Now, I have no scientific evidence to back this up, but I think it's a good way to start to get into the material. I would start by reading through the Study Guide one time and also listen to the Audio Companion one time. Just become familiar with the material, no pressure.

You could go through them simultaneously or one after the other. The order isn't important either. Maybe you're commuting and the Audio Companion appeals to you more for getting in to the swing of it, so I say go for it.
STEP 2
Once you go through both the Study Guide and Audio Companion once, I would go through them again, this time paying more attention and taking notes. This time through, you're looking to begin learning the material. Now you're starting to study. You might find yourself going through the material a few more times in this Step.
STEP 3
After you're becoming solid on the material, go through the flashcards a few times. By now the material should really begin to sink in. You should really start to begin to understand the concepts and the ideas contained within the material. This is not about memorization, it's about understanding.
STEP 4
Okay, so now you're solid on the material. If you're not solid at this point, go back to Step 2 and Step 3 before moving further.
You now have a choice. You could either begin your 30 Day Access to the Online Multiple Choice Exam Simulator (OMCES) or move into the Graphic Division products. If you're really motivated, you could certainly do both simultaneaously.

Graphic Division Products
Now let's take a look at the Graphic Division products;
Vignette Review Guide
D.I.Y. Workbook
Video Vignette Walkthrough Program
STEP 5
I would recommend starting with the Vignette Review Guide first. In this Guide, you'll be reviewing passing and failing solutions. There is nothing to solve in this guide as we've provided the passing and failing solutions for you to review. So this is a good way to get your feet wet for the Graphic Division.

I would also begin your 30 Day Access to the Video Vignette Walkthrough Program at this time as well. You can view the videos walking you through all of the vignettes included in the Vignette Review Guide so you can study along side. Eric and Aubrey do a great job of walking you through step by step so you can see how to solve each one.
STEP 6
Once you've mastered the Vignette Review Guide, it's time to test your knowledge using the D.I.Y. Workbook. In the Workbook, you will actually be solving vignettes. You will be using concepts you learned in the Vignette Review Guide to solve the programs and problems presented in the D.I.Y. Workbook. We've also provided the CAD drawings to allow you to solve the problems on paper or the computer.

It's also a good time to start viewing the videos associated with the D.I.Y. Workbook as part of the Video Vignette Walkthrough Program. I would only do this AFTER you have tried to solve the vignettes yourself.
STEP 7
Now we put it all together. At this point, you should be using OMCES and the Video Vignette Walkthrough Program simultaneously as your exam date approaches. You should also be checking back in with the Multiple Choice Study Guide and listening to the Audio Companion again as well. The Audio Companion is great while commuting in a car or on a train, at the gym, while walking or running, or doing chores around the house.
STEP 8
Take the Exam. You've prepared and it's time to trust your preparation and have confidence on exam day.
Well, there you have it. A complete road map through the studying process. Of course you can tailor to suit your individual needs. The most important thing in all of this, is to establish a game plan early on. If you don't have a road map, you won't know where you're going. In other words, don't use Apple Maps, use Google Maps.
Good Luck!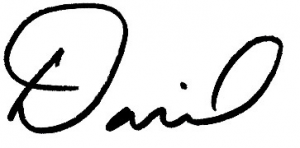 Have you found this road map helpful? Please leave a comment below, I'd love to hear your thoughts.