Happy New Year! We are SO excited for 2015 because we have a bunch of great content planned for this year. We want to help you pass the Architect Registration Exam in 2015 and become a licensed Architect!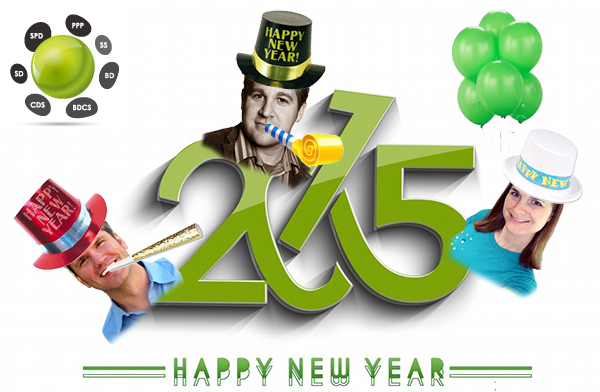 We're going to be launching our final division, Schematic Design (SD) in a couple of weeks. This is a huge milestone for us as it completes a mission we began three years ago. But it is only the beginning and we are super excited!
With the 7 Divisions completed, we will be able to focus more time to creating content in the form of blog posts, video tips, and podcasts. Our goal is to publish 8-10 pieces of content per month. That's right, 8-10! It's an ambitious goal but we're ready for the task and it will help you become or stay engaged in this process. We want to inspire and encourage you to become licensed in 2015!
We are also going to be improving our flashcards and OMCES with graphics for all divisions. We'll also begin working on creating mobile apps for the flashcards for each division.
We currently have over 500 subscribers on YouTube and over 32,000 views which is awesome! And if you are already a subscriber, thank you! And if not, go ahead and subscribe to our channel right now, Architect Exam Prep YouTube Channel and be notified as soon as we release new videos and podcasts.
We're also been serving a ton of downloads on iTunes for our ARE Podcast and I am personally looking forward to getting back behind the mic with Eric. Podcasting is one of my favorite things to do and we have a lot of great topics planned for 2015. In fact we were recently names one of the The 8 Best Podcasts for Architects by NCARB which was a huge honor!
We'll also be spending more time on interacting with you through our Facebook Page (which needs attention) and reaching out via our ArchitectPrep twitter account. If you're not already following us on Facebook or Twitter, you can do that here Facebook – Architect Exam Prep and Twitter – @ArchitectPrep.
It is our goal to see you licensed by the end of 2015 and we are here to help you every step of the way. We are looking forward to a very successful 2015!
Are you ready for 2015? Are you planning on becoming licensed in 2015? Let us know in the comments below!