The NCARB software for practice vignettes is not the most intuitive program and it can be a struggle just to figure out how to use the basic tool functions. Well have no fear, because we just added NEW Tools Intro videos!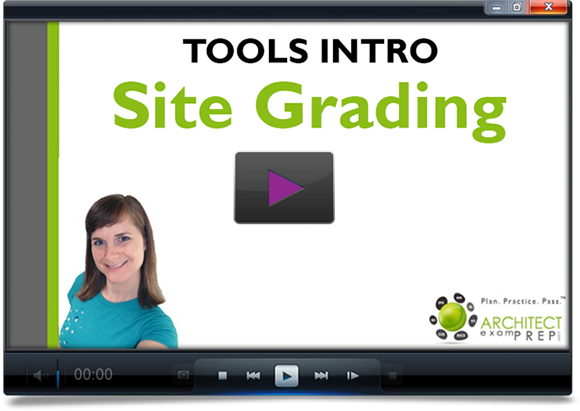 You spoke. We listened.
This has been one of the most requested products from candidates and I'm excited that we have created these videos!
Aubrey walks you through a NCARB Tools Intro video that we created for EVERY vignette, so you'll have a thorough understanding of how to use each tool which will allow you to solve vignettes with greater efficiency. The Tools Intro videos are already inside the video program so all you need to do is log in and you will see the Tools Intro video for your division.
And if you haven't purchased one of our Ultimate Whole Enchilada packages, feel free to check out the FREE NCARB Tools Intro Video for Site Grading below:

We continue to strive to make Architect Exam Prep your go to resource for helping you prepare for the Architect Registration Exam and these new Tools Intro videos are our latest addition to our amazing study materials!
Let us know what you think of the Tools Intro videos by leaving your comment below!