Welcome to our page specially created for firm owners, managers, and human resource personnel!
We are proud to partner with architectural firms to offer amazing discounts on our incredible study materials for preparing for the Architect Registration Exam administered by the National Council of Architectural Registration Boards.
We offer all firms our exclusive Firm Multi-License Pricing packages which allows you to support your employees and save a lot of money in the process.

Our Ultimate Whole Enchilada Division Packages utilize a licensing  system. Candidates who purchase our material are granted a limited, non-transferable, revocable license (much like Autocad, the iTunes Store, or an Amazon Kindle purchase) to make use of our study products which includes:
Multiple Choice Study Guide (.pdf document)
Vignette Review Guide (.pdf document)
D.I.Y. Workbook (.pdf document)
Flashcards (.pdf document) Audio Companion (which is in .mp3 format)
Online Exam Simulator
Online Video Vignettes Walkthrough Program
Each candidate should have their own license when using our material. Sharing of our materials is not permitted which is the reason we encourage you to purchase a license for each of your employees. This also ensures each of your employees can gain access to our Online Multiple Choice Exam Simulator and Online Video Vignette Walkthrough Program which are at the heart of our training programs.
1 License = 1 Ultimate Whole Enchilada Division = Flexibility
1 License purchased is for 1 Ultimate Whole Enchilada Division Package for any Division of your choice, i.e. 1 License = 1 Ulitmate Whole Enchilada SPD.
When you purchase, say 50 Licenses, you are granted 50 Licenses that can be used for any of the Ultimate Whole Enchilada Division Packages, for any employee.
If you have 1 employee that would like to prepare for all 7 Divisions of the ARE, then you would need 7 licenses. Or if you have several employees in various stages of taking the ARE, you can simply give them a license and they can choose which Division they would like to apply it towards. We've created the license system to make it as flexible and easy for you to manage as possible.
Select your Firm Multi-License Package below!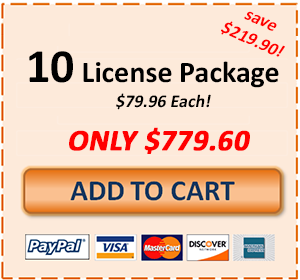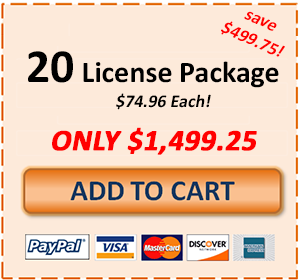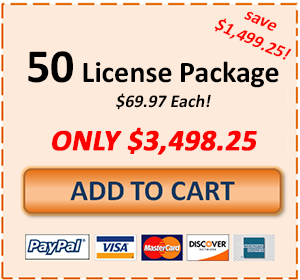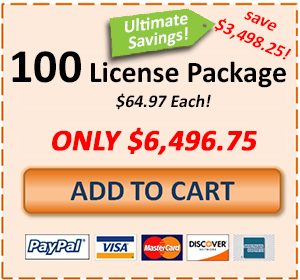 Do you have any questions about the Architect Registration Exam or our Firm Multi-License Packages? Would you like to know how your firm can benefit from one of our packages?
Feel free to email us support@architectexamprep.com and we'd be happy to help!
From the three of us at Architect Exam Prep,