Scheduling Calls
Get coaching when and how you need it, so you can walk into that ARE testing center with confidence. Coaching appointments are generally available 7 days a week, evenings and weekends, and can be done by phone or Zoom.

Weekdays: 9am to 9pm (PT) | Saturdays: 9am to Noon (PT)
BENEFITS OF COACHING
Become motivated (and stay motivated) to finish
Hone in on areas of weakness or uncertainty
Develop a focused study strategy
Overcome the anxiety and fear of the Exam
Learn special tips and tricks to help you pass
Calm your nerves before the Exam
Schedule a 30-Minute Coaching Session with Eric
Prepare yourself for the ARE with a 30-minute coaching session with Eric Corey Freed. $100
Schedule a Block of Four (Save $50!)
Purchase a block of four 30-minute sessions for $350. Total savings of $50.
Schedule a 15-Minute Coaching Session with Eric
Get quick, immediate help with a 15-minute coaching session with Eric. $60
Need More?
Get unlimited access to our Group Coaching with our Platinum Package.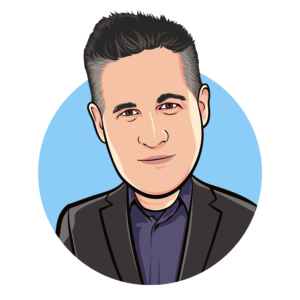 ERIC COREY FREED
Co-Founder, Architect Exam Prep
Eric has worked with thousands of ARE candidates and helped them pass.  He knows that everyone learns and studies in a different way and part of the key to success is finding the right approach for you. Whether you're stuck on certain concepts, need to develop a study plan you'll actually follow, or just want a coach to motivate you, Eric can give you a clear plan to move forward. Together, you'll find the confidence and mindset you need to pass your exams.