Scheduling Calls
Get one-on-one coaching when and how you need it, so you can walk into that ARE testing center with confidence. Open to anyone. Coaching appointments are generally available Mondays through Saturdays, and are done by phone or Zoom.

Weekdays: 9am to 9pm (PT) | Saturdays: 9am to Noon (PT)
BENEFITS OF COACHING
Improve your performance in just one session
Hone in on areas of weakness or uncertainty
Develop a focused study strategy to train your brain to pass
Overcome the anxiety and fear of the Exam through mindset prep
Learn special tips and tricks to help you manage your time and pass
Calm your nerves and boost your confidence before the Exam
Schedule a 30-Minute Coaching Session with Eric
Prepare yourself for the ARE with a 30-minute coaching session with Eric Corey Freed. $95.
Schedule a Block of Four for the Price of Three
Purchase a block of four 30-minute sessions for $300. Total savings of $80.
Want Even More?!
We do offer a special, unlimited access coaching program for one year to give you that extra attention and support you need to finish all of your exams. $3000.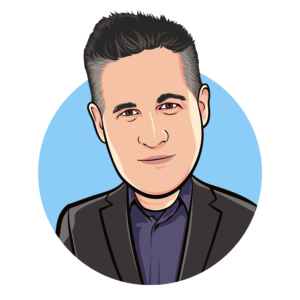 ERIC COREY FREED
Co-Founder, Architect Exam Prep
Eric has worked with thousands of ARE candidates and helped them get out of their own way and pass.  He knows that everyone learns and studies in a different way and part of the key to success is finding the right approach for you. Whether you're stuck on certain concepts, need to develop a study plan you'll actually follow, or just want a coach to motivate you, Eric can give you a clear plan to move forward. Together, you'll find the confidence and mindset you need to pass your exams.