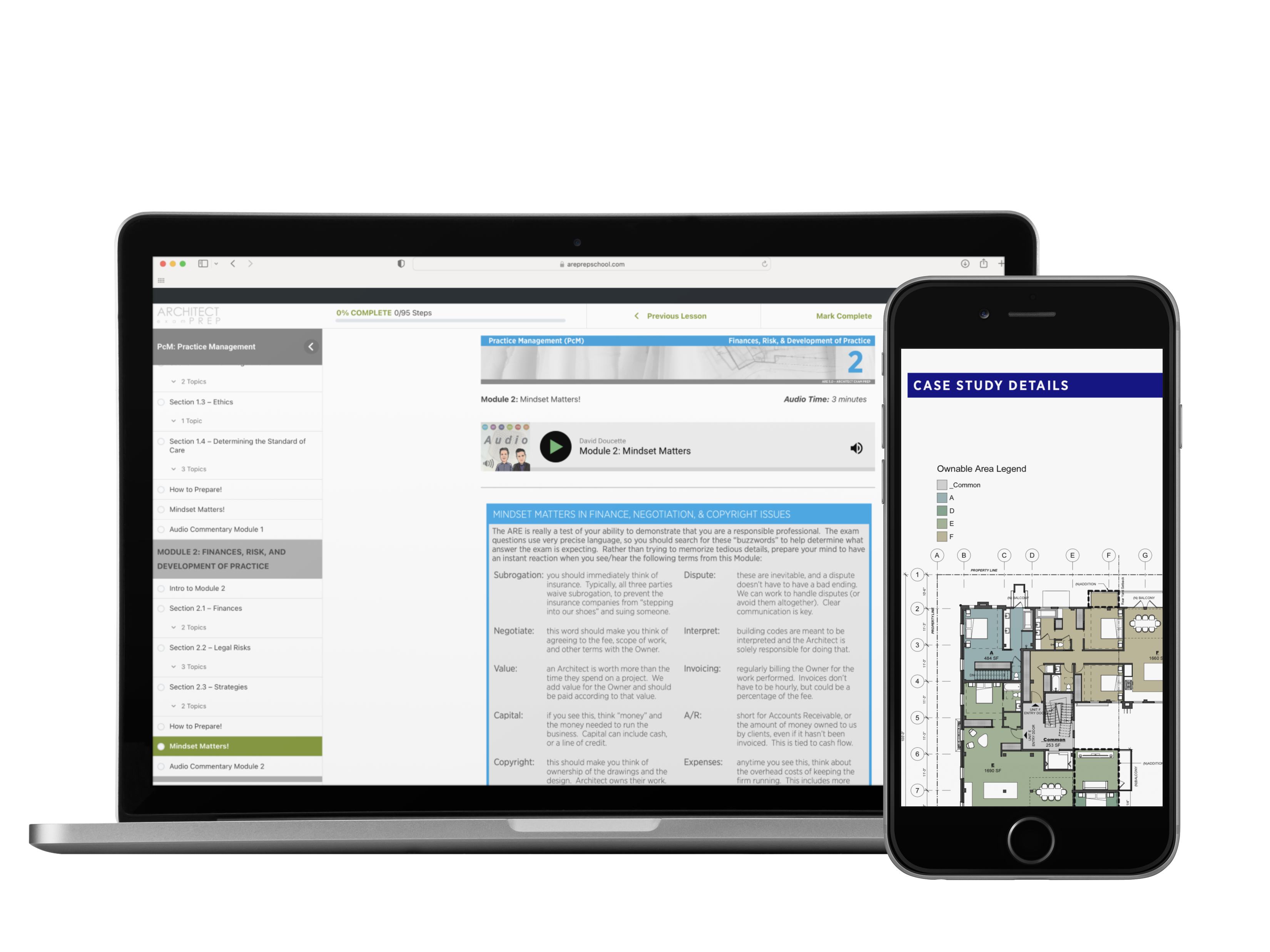 Construction & Evaluation
(CE) | 2023 – Comprehensive Study Package
Construction & Evaluation (CE) is an exam that tests your understanding of the construction and closeout process, including the roles of all Three Parties. It's really covering the entire Construction Administration phase. You'll get scenario-based questions related to construction contract administration and the construction responsibilities of the Architect, Contractor & Owner. This exam is four hours of you applying all of your legal and communication skills to demonstrate your understanding of managing construction. Luckily, we've got you covered.
We have put together the coolest, most comprehensive study package available, anywhere.  Plus, we've priced it well below the competition.  Our CE study package includes all you'll need to prepare for this tough division.  We'll break down the AIA Contracts to make it crystal clear of how to attack any question.  Save time and money by not needing any other supplemental materials.
The package starts with a study guide that perfectly follows the structure of the actual NCARB exam and is written in clear language.  The Audio Companion (like an audiobook) is presented alongside the guide so you can listen and follow along at the same time from anywhere.  Our audio commentary shares examples of how we apply these concepts in real life as memorable stories.  The 3 Case Study Guide prepares you for the actual case studies with project documents that look/work the same.  Plus, we include hundreds of digital flashcards that mirror the sections of the exam, plus a timed exam simulator that gives you instant feedback and scoring so you'll know when you're ready to sit for the test.
Our study packages were reviewed and approved by NCARB, so you've found the exact package you need to pass!
Your membership allows you to access this from anywhere, on any device, through our beautiful online course portal. PLUS:  it comes with our PASS GUARANTEE (single or 12-month subscriptions) so we're with you until you pass!
Please note that ALL of our products are DIGITAL and available for INSTANT access.

You will not receive books or hard copies of the material.  This lets us avoid printing and shipping costs and keep our prices low.  Plus you can use these on any of your devices.  We've designed everything so you can print out the materials for your own personal use, or use them on your laptop, phone or tablet.
Single Exam Division 3 MONTHS
for 3 months
One Time Payment of $147
Renew at $99/mo
or $49/mo exam simulator only
Hundreds of Exam Simulator Questions
240 Flashcards
Compare to Black Spectacles at $249/month
ALL 6
Ultimate Whole Enchilada 12 MONTHS
Regularly $119/mo
That's like getting 6 Months Free!
One Time Payment or 4 Easy Payments
Get 24/7 access to all 6 Study Packages for a FULL YEAR!
INCLUDES UNLIMITED PASS GUARANTEE
Compare to Black Spectacles at $2490
Downloadable Audio + Flashcards
Pause Your Subscription Anytime
Extend If Needed
Platinum Coaching 12 MONTHS
MOST POPULAR!
Regularly $249/mo
That's like getting 6 Months Free!
One Time Payment or 4 Easy Payments
Get 24/7 access to all 6 Study Packages + Coaching for a FULL YEAR!
INCLUDES PLATINUM PASS GUARANTEE
Compare to Black Spectacles at $3290
Downloadable Audio + Flashcards
Pause Your Subscription Anytime
Extend If Needed
+ Finish In A Year
+ Live Coaching by 2 Architects
+ Daily Study Plan
+ Two Weekly Live Zoom Calls
+ Get All Your Questions Answered
+ Free One-on-One Coaching Session ($100 value!)
+ Highest Pass Rates!

The Only Package You Need!
Hey, we know you're busy, so you don't have time to drill extra content that won't be on the ARE anyway.
Our package outlines follow the exact NCARB Test Specification so you're being strategic with your valuable study time.
Each of our study packages are made up of interconnected parts that work together to boost your mindset and get you thinking like an Architect.  Plus, with hundreds of pages, flashcards, exam simulator questions, and charts in each exam package, you'll have enough material to give you clarity and understanding for even the most complex topics.  Don't waste money buying additional packages; this is the only one you need!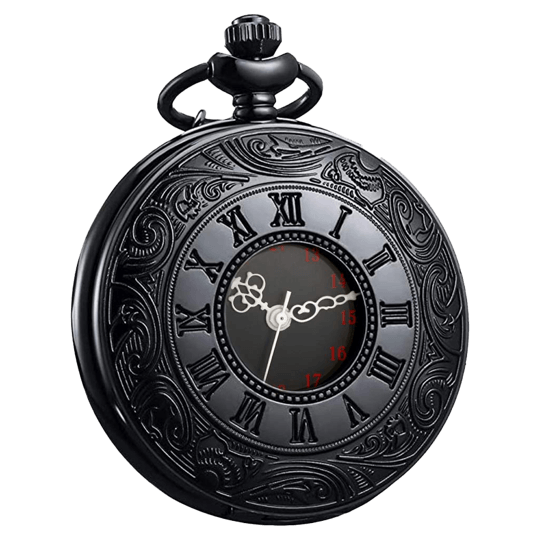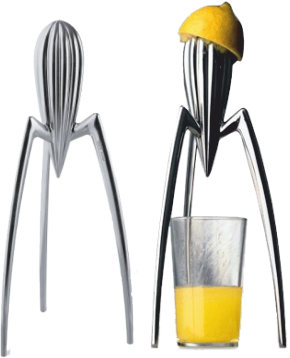 Beauty + Brains with a Twist!
As Architects, we're visual thinkers and communicators, so your study package needs to work the way your brain works.
With colorful graphics, detailed diagrams, and clear navigation, each study package is meticulously crafted for a beautiful online design experience.
You'll relate to the information since it is designed for the way you think. Each concept will help you connect the dots between the information and putting it into practice!
Think Like An Architect!
Most candidates do not fail because of the content. They fail due to mindset.
These exams are not about cramming and memorizing a bunch of codes. You're being tested on your professional judgment. Most people fail due to overthinking, second-guessing, misreading, mistrusting, and wasting test time.
Each of the study packages are designed around boosting your ability to make judgments. This curbs the overthinking and second-guessing and lets you get to the heart of what the questions are asking. The end of each section includes a "Mindset Matters" tool to build that judgment and get you thinking like an Architect!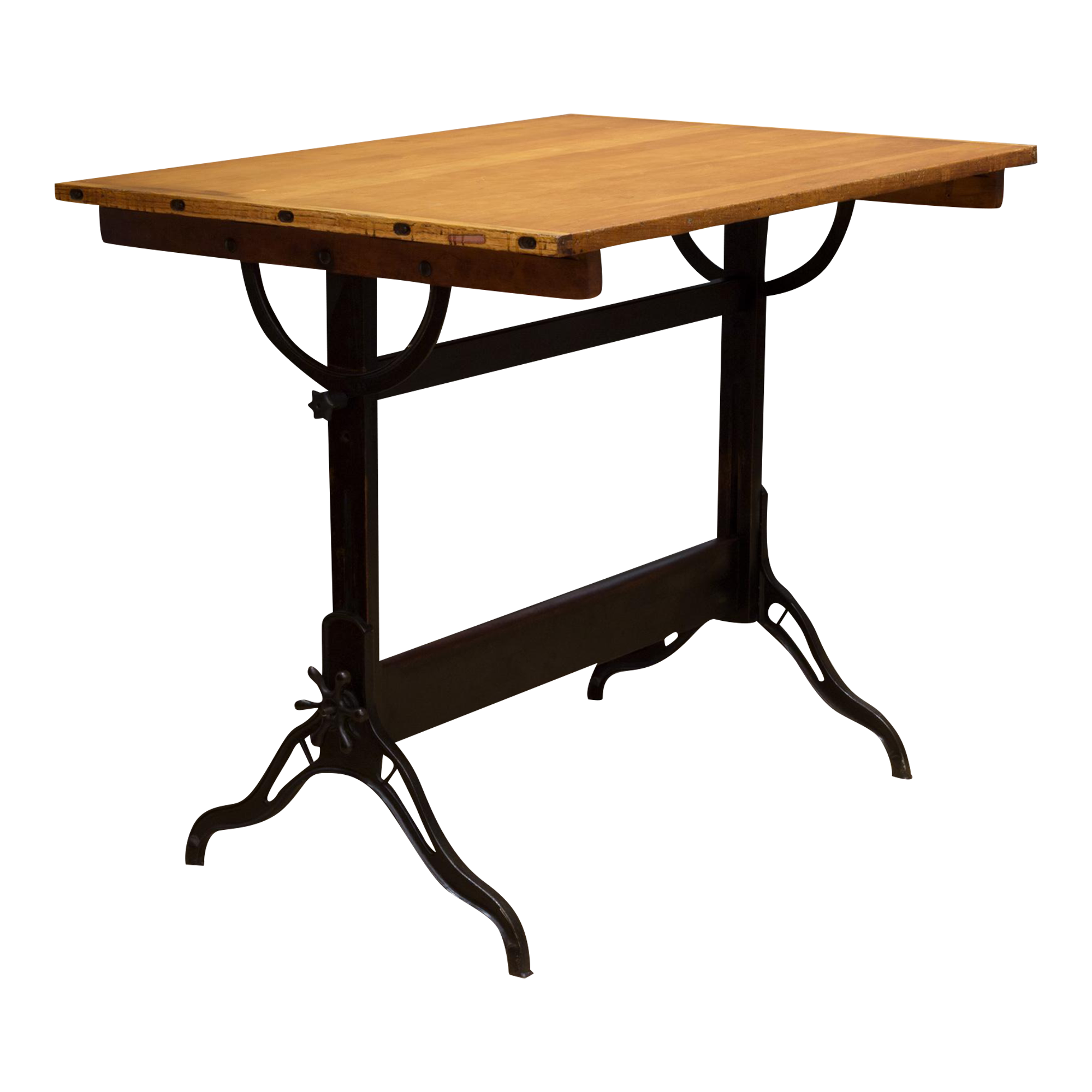 What Our Candidates Are Saying…
BILL F.
Norwalk, Connecticut
I took CE first since I saw that NACRB said it had the highest pass rate. I didn't use the right study materials and failed. A friend told me about your packages and I thought I'd give it a try. Wow! Your explanation of Architect, Contractor, and Owner changed my life! I passed CE with ease after that. I'm a believer now.
EVA O.
Los Angeles, California
I CAN'T BELIEVE IT! I passed my first test! CE was way tougher than I thought but the responsibilities walk-thru you do in the guide just made it so clear. (It also made me realize that there was way more project admin than I ever got to experience in my office.) I asked my boss to let me sit in on more things like punch lists and Certificates of Payment (now that I know what they are!)
LINDSAY G.
Papillion, Nebraska
I used your materials for PcM and PjM and passed, so I thought I'd go 3 for 3 and use your package for CE too. At first I thought I woudn't need it (you covered contracts in the other tests) but once you explained how this changes for the CA Phase, it really changed how I look at these questions.
Everything You Need to Know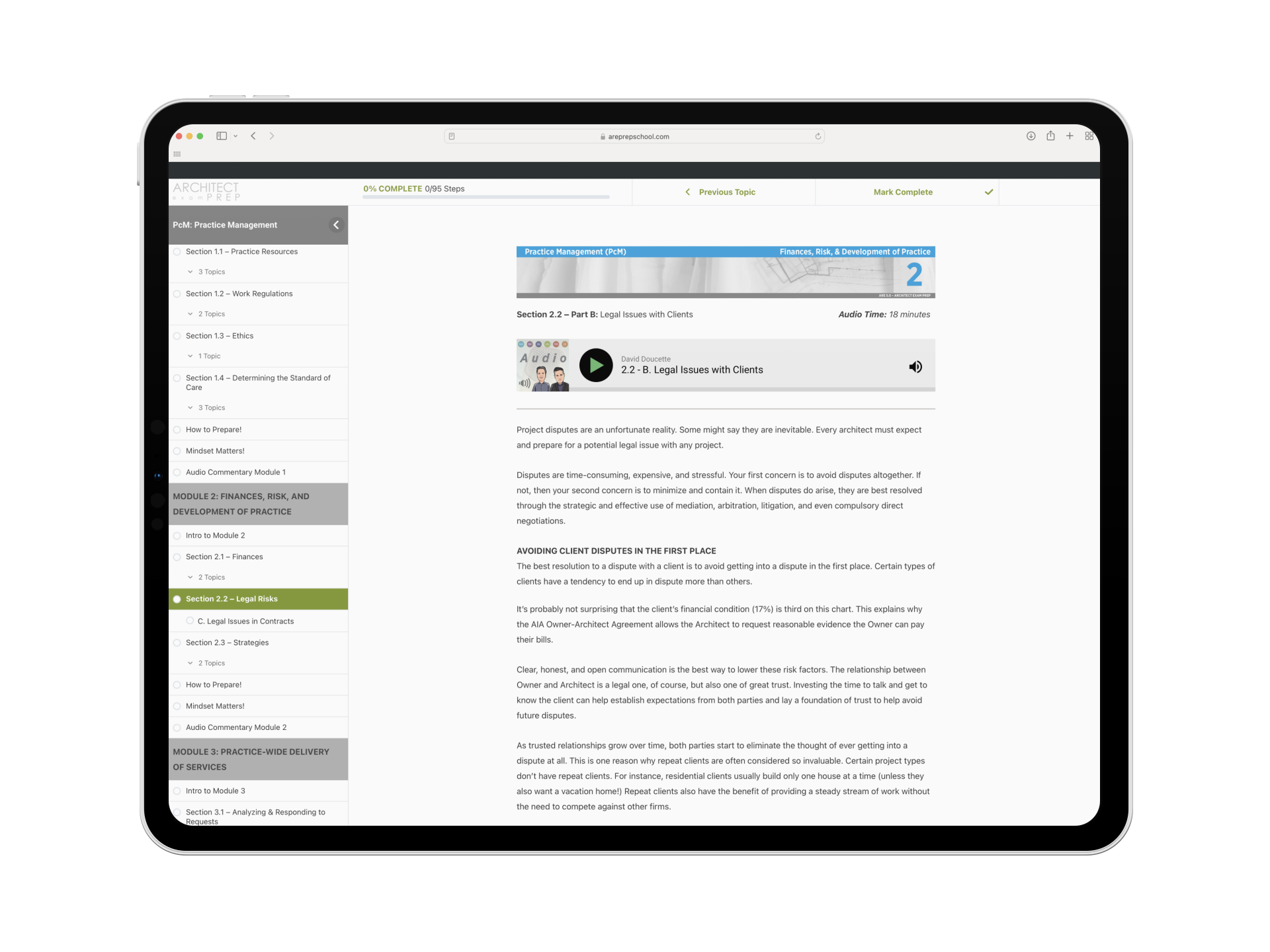 So, What's in Each Study Package?
Detailed Study Guide

• Over 145 Pages
• Over 40 Diagrams
• Sections based on NCARB's CE Exam Guide
• Written in clear language with fun graphics
• Formatted for printing too
Audio Companion

• Over 10 hours of high-quality audio
• Embedded into Study Guide
• Listen anywhere (working out, commuting, shopping)
• Adjust speed as desired
• Reinforces the lessons
• Stream or Download
Audio Commentary

• Hear from David and Eric
• Listen anywhere (working out, commuting, shopping)
• Adjust speed as desired
• Real-world stories to anchor the topics in your mind
3 Case Study Guide

• 3 Case Studies
• 105 Questions
• Mimics the actual exam
Digital Flashcards

• Over 240 Flashcards
• Study anywhere
• Bookmark your favorites
• Digital & Printable Versions
Exam Simulator

• Over 345 questions
• Take timed or untimed
• Take with feedback or without
• Mimics the actual exam
• Apply your knowledge
Construction & Evaluation (CE)
Pass Rates
Other Test Prep Providers
83%
Highest Pass Rates in the Industry!
Our unique mindset approach works.
By explaining the reasons why things work the way they do, you'll focus less on memorizing, and more on gaining clarity and understanding.
Remember: you've been living and breathing Architecture for years and understand the topics. Instead, let's fix your mindset so you can pass.
Why are they so much higher?
Simply put, it's our approach to teaching.  Rather than forcing you to drill and memorize a bunch of boring videos, we teach you how to get into the right mindset to think like an Architect.  Our mindset approach teaches you to improve your judgment so you can properly interpret the questions and pick up the clues.
People in our Platinum Coaching program report even higher pass rates, and show a 95% improvement rate (based on their scores prior to starting coaching)!
Upgrade to Platinum Coaching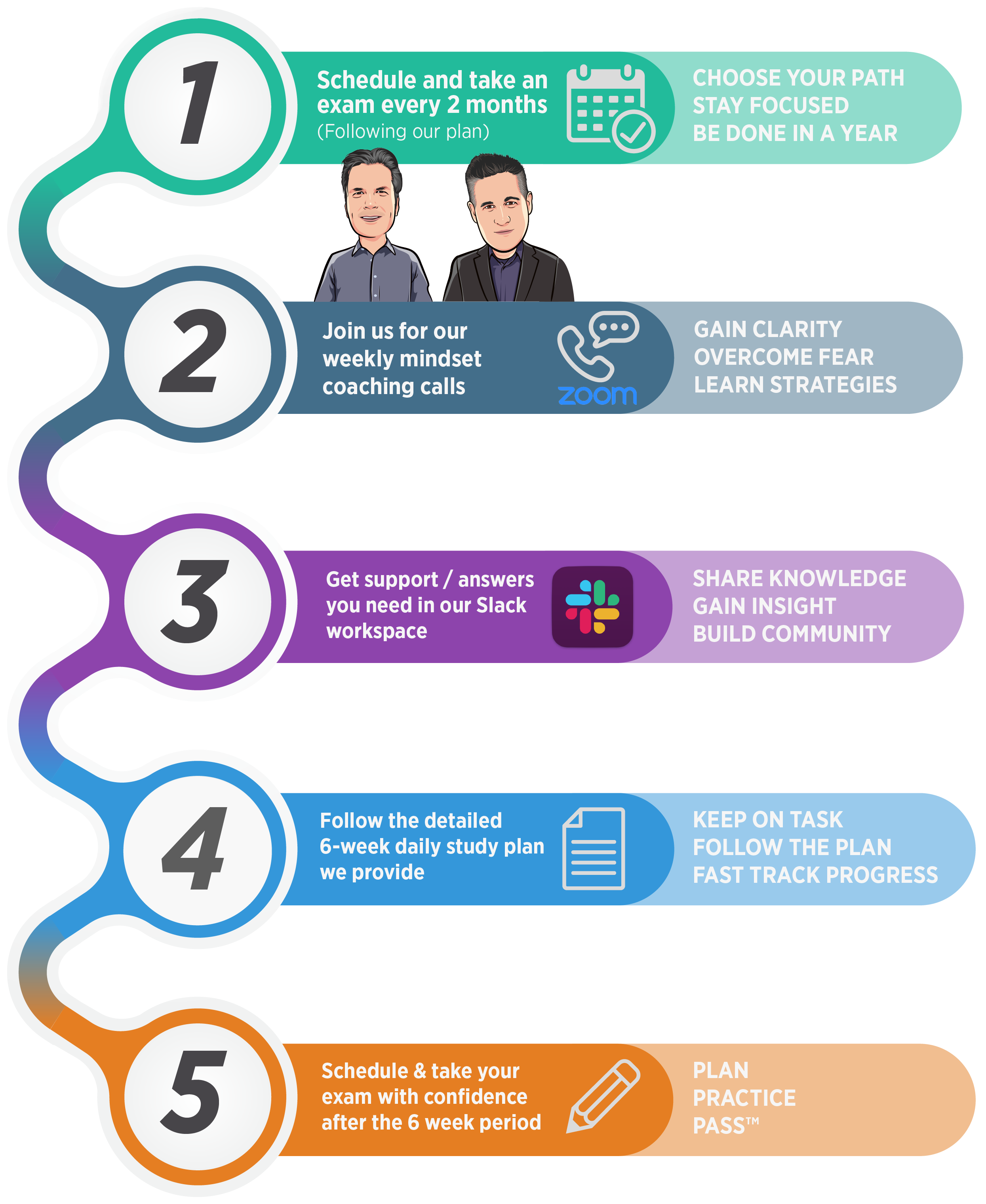 Get through all of your exams in a year!
We developed our Platinum Coaching when it was clear that ARE5.0 was causing candidates to overthink and second-guess these questions. Using a mentorship approach, we coach you to take an exam every two months and support you along every step.
You can add on Platinum Coaching to any subscription for as little $45/month more. That gets you the daily study plans, the coaching videos, the live Zoom calls, access to our Slack workspace, and support from two licensed architects with over 30 years of experience each. Stop taking this on all by yourself!
Add Coaching to any Subscription for as little as $45/month more