Audrey R.
Bonita, California
Hi Eric and David,
I wanted to thank you for your awesome videos for PPD and PDD that I listened to on many walks – 3 times over! and your great wisdom in coaching for the best mindset for taking the exams!
I recently passed PPD and that completes my NCARB exams! Your program was definitely a positive contributor to my success :-)
Thanks again and keep up the amazing work supporting candidates through this tedious process.
Spencer S.
Park City, Utah
I passed my final test yesterday!!!!!! That was my third time I'd taken PPD and your coaching and advice to focus on the adjectives in the questions was VERY eye opening.  THANK YOU!
I've been working through these exams since I graduated in 2016.Since then I've lost jobs, failed multiple ARE exams, started a business, and remodeled my own house.  What I'm trying to say is that it's been a really tough road and passing these exams is life changing for me.  Thank you for your exam content and thank you for coaching me last month!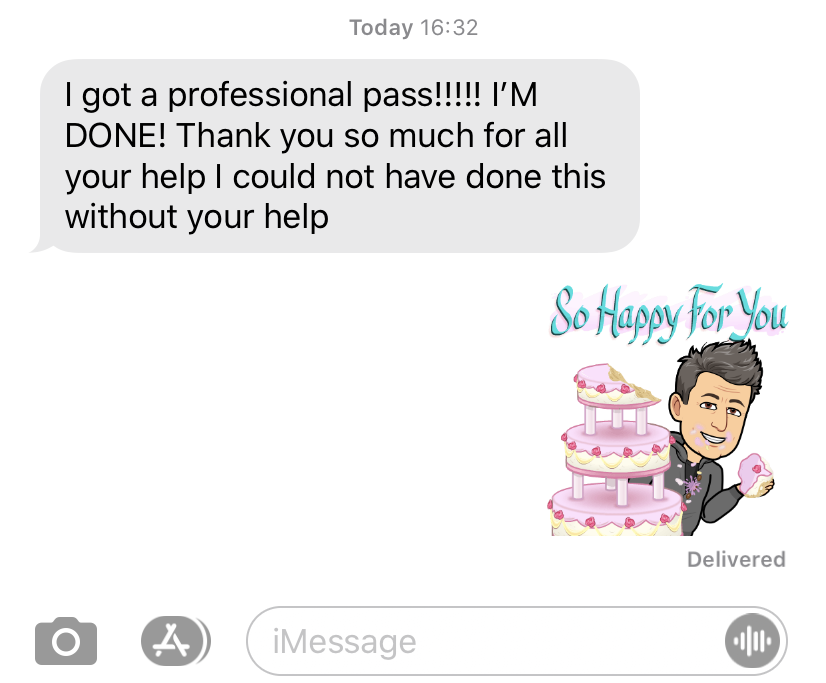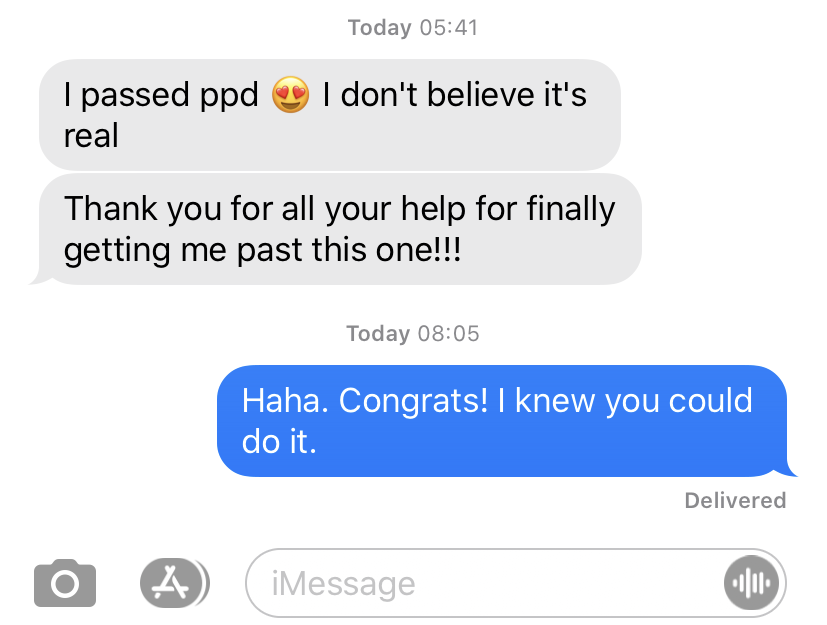 Pillar C.
Coral Springs, Florida
Thank you David for this awesome BDCS ultimate whole enchilada!!I failed this test before but, the second time I used your materials, they were incredible, you guys cover from programming, construction documents, site planning and of course BDCS.  The audio part and the vignette explanation with the several examples were fundamental for my own success.  I recommend your review course to everyone taking the ARE exam. Thanks again, I passed 6 tests already the last one is BS and of course I will buy your BS ultimate whole enchilada for that.
Ken L.
Gainesville, Florida
PASSED!!!!  Six down and one to go! It's amazing to realize how close I am now to a goal that I let slip for so many years due to complacency and, quite frankly, the fear of failing.  I've always had a bit of test anxiety to deal with in school, and that hasn't changed much over the last 18 years since graduating. I know I've said it before, but thank you again for your great products, especially the audio companion. Between it and the Omces, I finally have found the tools I needed to overcome my fears and be well prepared to take each of the exam divisions. Thanks again!
Leah P.
Bailey, Colorado
I wanted to send a note to say that ARE Exam Prep has been a great help!! The study guides are formatted well. They are concise and cover the critical information. The vignettes tutorials are helpful.  What I especially love the audio component!! It makes it so easy to squeeze in study time on my commute. That's huge when every minute is precious while trying to juggle career, family responsibilities, and study. I have passed 5 so far!! I'm tackling last one now. Wish me luck!
Melanie M.
Anchorage, Alaska
Omigosh I am SOOOO excited for the new resource to help me with my remaining 3 exams. (PPP, BDCS, and BD). You have a fantastic product and even if I am done before you launch the sections. I have passed forward your site to several co-workers who need ALL the sections and will be able to use your entire library. Your product is something well overdue for many interns seeking licensure and I am really happy to have the resource for all the newer interns in my office. In the meantime I am enjoying the podcasts (currently listening to 9 things they don't tell you about dating an architect) LOVE this list. And I really relate to all the points….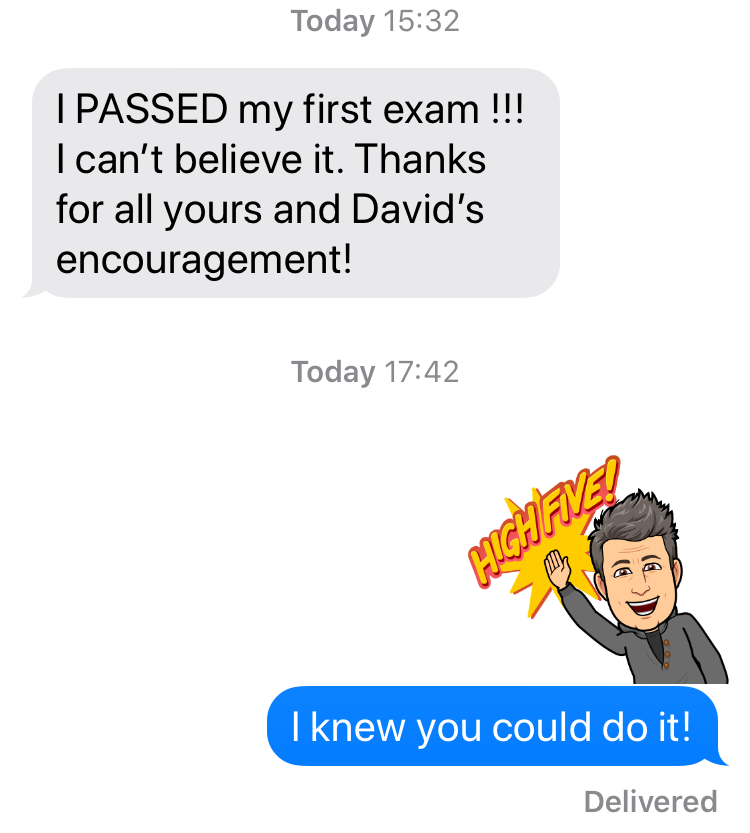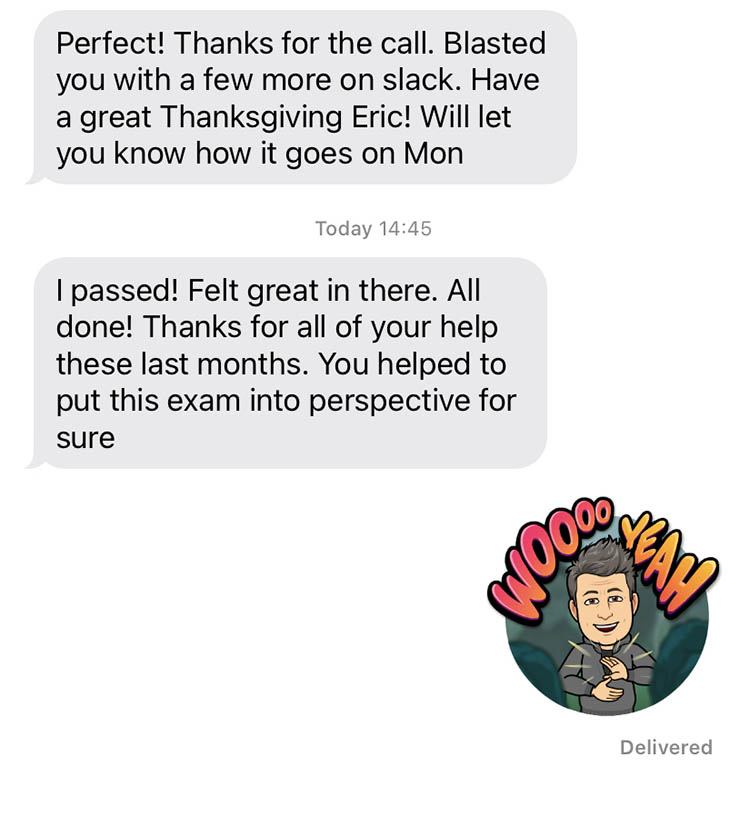 Tara S.
Richmond, Virginia
Unlike other study guides which are outdated and don't follow NCARB's current outline architectexamprep.com walks you through each topic to be covered. I found the lecture/pdf format to be very valuable in forcing myself to have focus on where to start.The whole enchilada is a must: lectures, pdf review, Q and A and flashcards.The price is excellent for what you get. I failed SPD the 1st time solely on the SG vignette. I studied the vignette's the first time using only the NCARB guide, Gang Chen's book and NALSA's video (which was outdated for the current site grading vignette). I credit this series with helping me pass this vignette. I found I also learned more in the multiple choice coverage and most importantly maintained focus on topics that were being tested. David, Eric and Aubrey are all well-spoken and make the lectures interesting with a good pace. Graphically, the course is also very well presented. By far the best course out there.
Rachel S.
Rogersville, Missouri
I want to thank you guys for putting these study guides together. I feel like they have been very helpful for me in understanding and retaining material as well as giving me that extra confidence booster I need for test days! So far I've taken SPD and SD and passed them both! Your package was also the very first thing I bought when I began studying for the PPP division. I'm a believer that you guys are really helping me make it through these tests and I've told the same thing to all of my coworkers who are thinking about starting to test. I keep telling them that it is well worth the money to purchase the whole enchilada. Having so many different ways of absorbing and reviewing the information is worth every penny!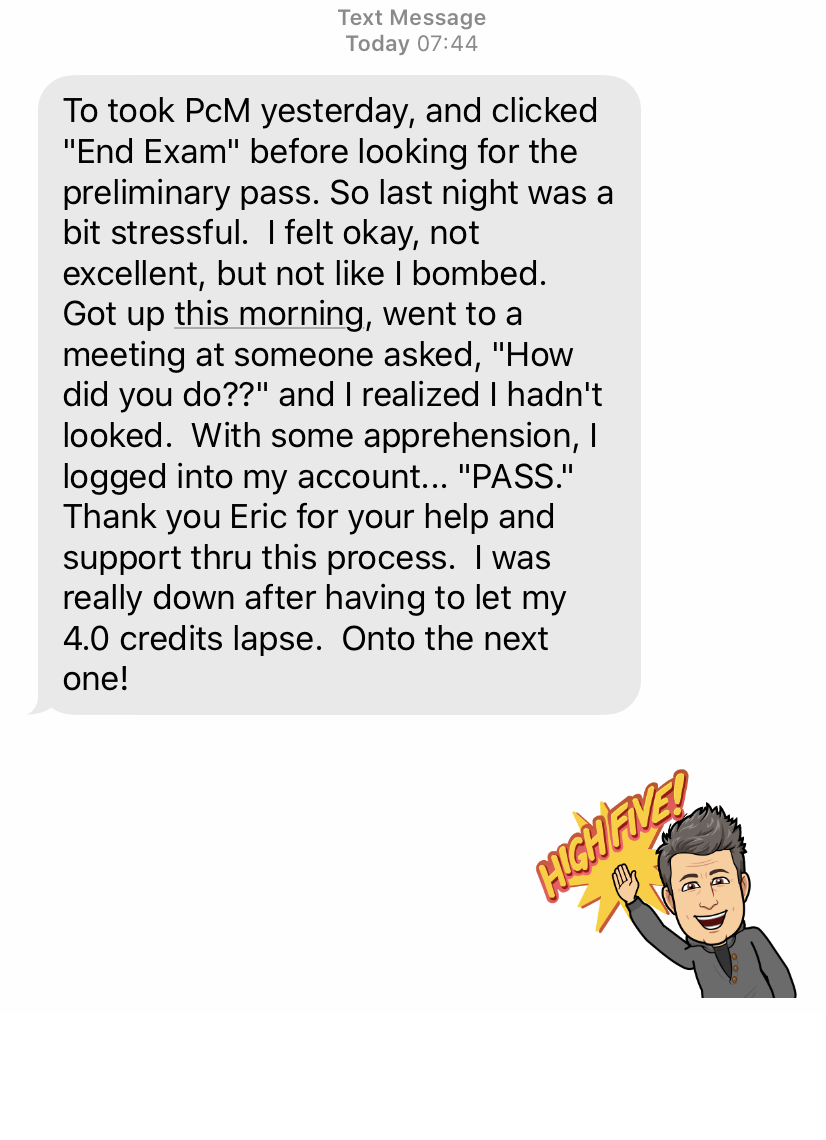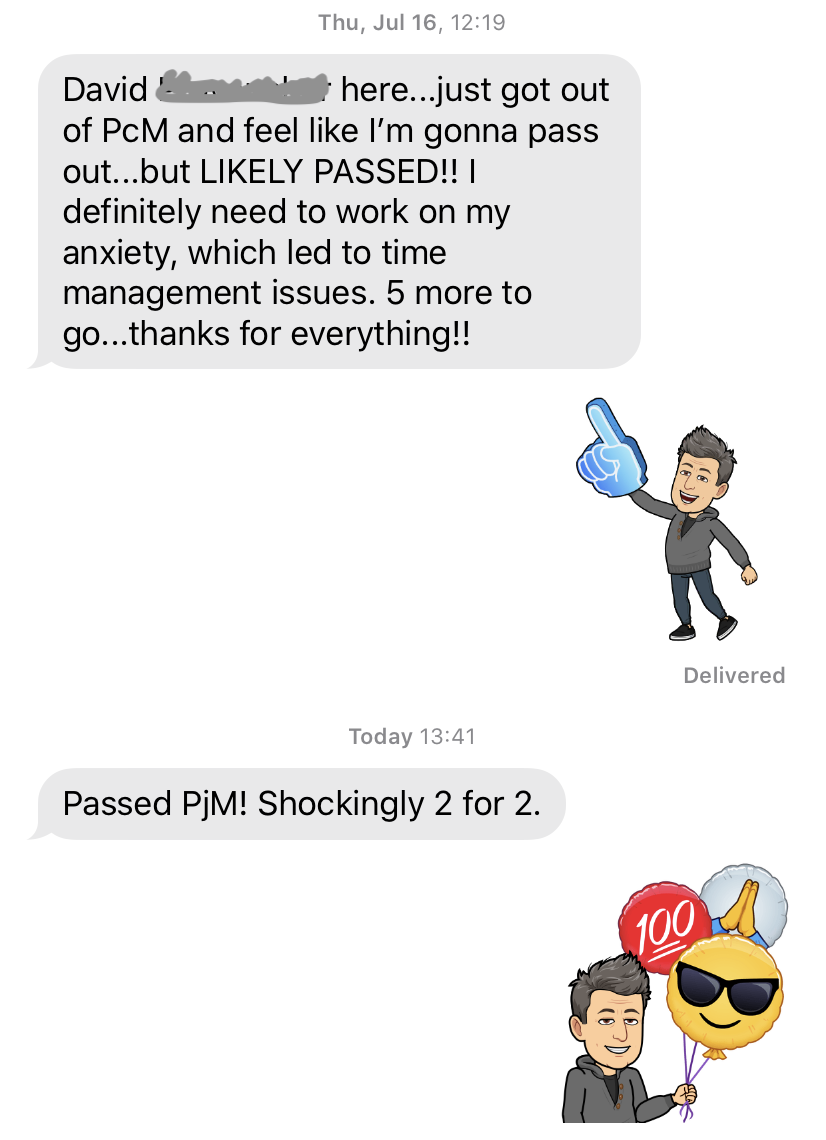 Hedi A.
New York, New York
Just wanted to let you know that I passed all of the exams and outside of the building systems and structures courses, I almost exclusively used your materials. Beyond listening to the audio (once through, maybe one more time on areas I was less familiar with), I only had to spend on average about 20 hours of reading, practice exams and the practicing vignette (basically just studying the weekend before the exam) because the audio was so incredibly effective. The voice and pace are excellent and kept the material interesting. I really enjoyed your podcast and it gave me the motivation to keep at it. Thanks for everything!
Micael D.
New York, New York
I just found out I passed the PPP – my first pass of a multiple choice ARE exam.  I wanted to thank you for assembling this program.  I had only passed the SD & had taken 4 other exams with consistent fails.  I bought this program and it gave me a real sense of scope & what to focus on.  I found out today I passed, then told a friend & he just bought it.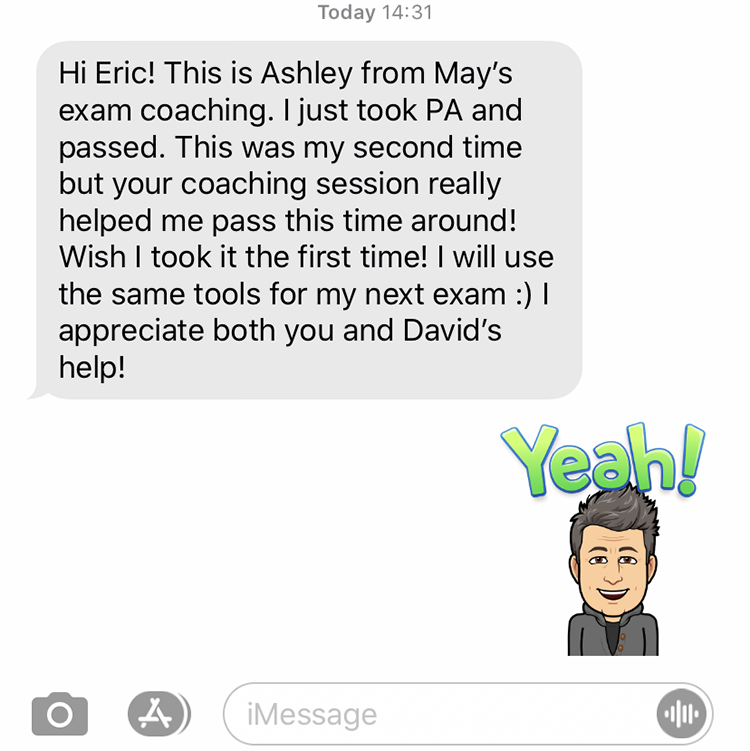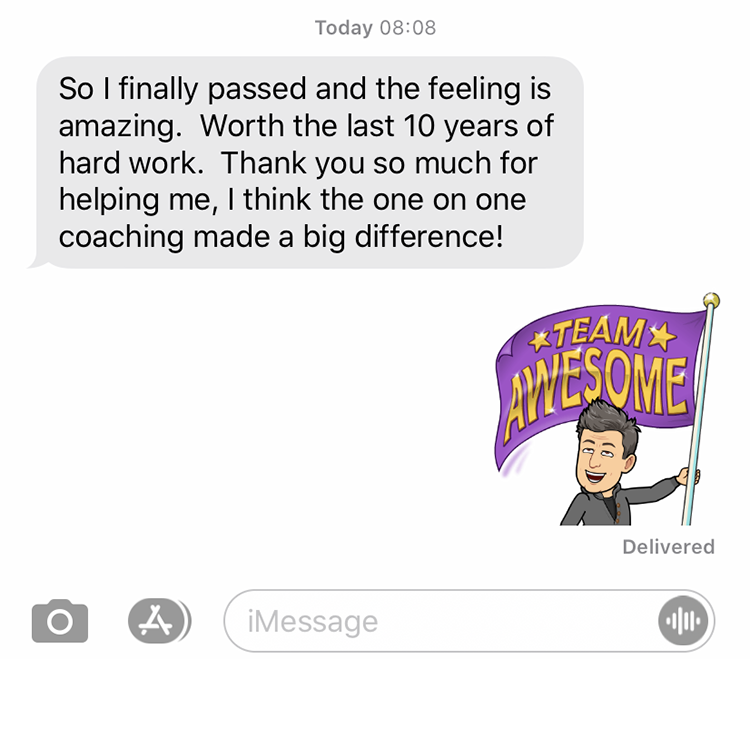 Bill S.
Norwalk, Connecticut
David and team, I Passed CDS and i owe a lot of it to you. I have already purchased PPP and am looking forward to listening to the lectures over and over and over. The practice exams were incredibly helpful too. I am so excited because i have failed CDS a handful of times and it was nice to have a different study material that focuses on what NCARB is looking for. Thanks again and I hope to continue to send emails like this.
Paul M.
Richmond, Virginia
I've been listening to your audio tracks every available moment for months and thanks to your program, I've passed 4 tests in 6 months.  I've got BS coming up on Monday…and really nervous about it.  Regardless, thanks for what you do.  This is an invaluable resource and I always very speak highly of it to others.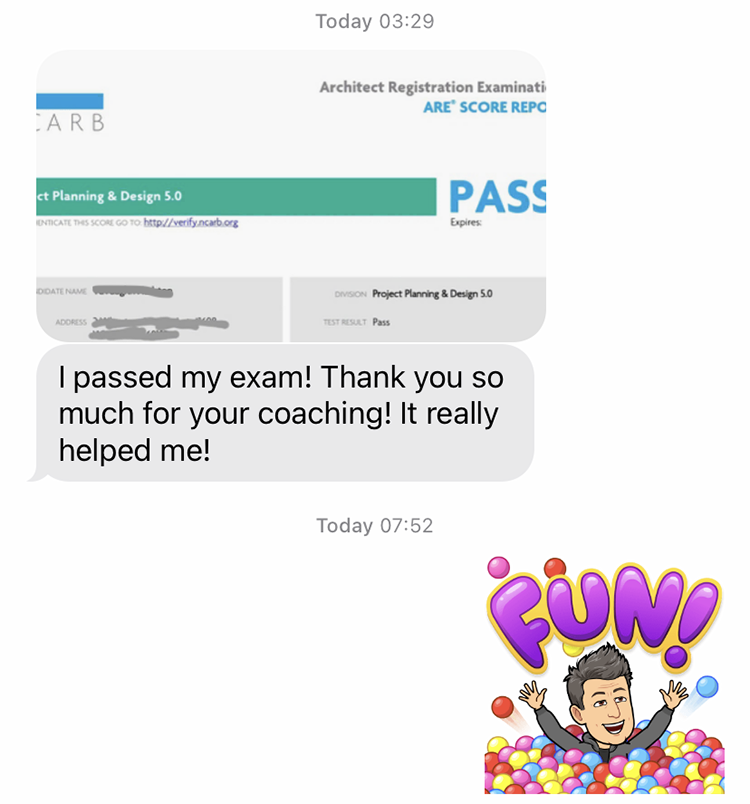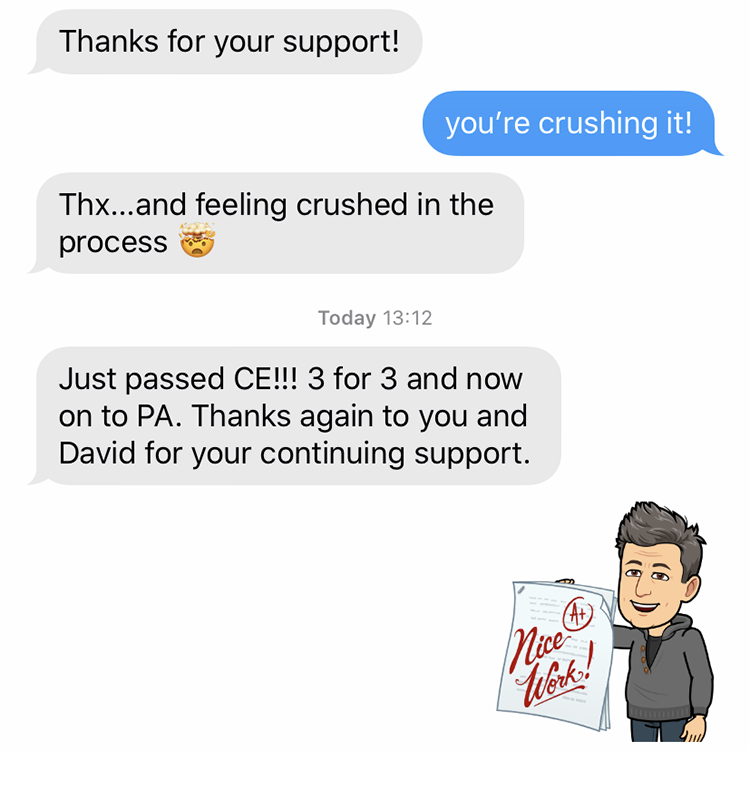 Nick W.
Anaheim, California
And thanks to you and your team for providing such a great product at a reasonable price! I took SD yesterday and if I passed that (which I feel like I did) that will be 5 for 5 so far all with AEP as my main study resource… As soon as I finish up BCDS & SS I will be purchasing your CSE package to take the CA exam.  I've recommended AEP to probably a dozen or so co-workers and previous classmates. Thanks again David. Keep up the great work!
Bryan L.
New Orleans, Louisiana
Good afternoon! I want to say thank you for the work you all do. I have struggled to get through these test for a while and I sat down with your guides and passed CDS in 2 weeks. Tremendous! Thanks and keep doing great work! Excited to finally feel like my dream is within reach!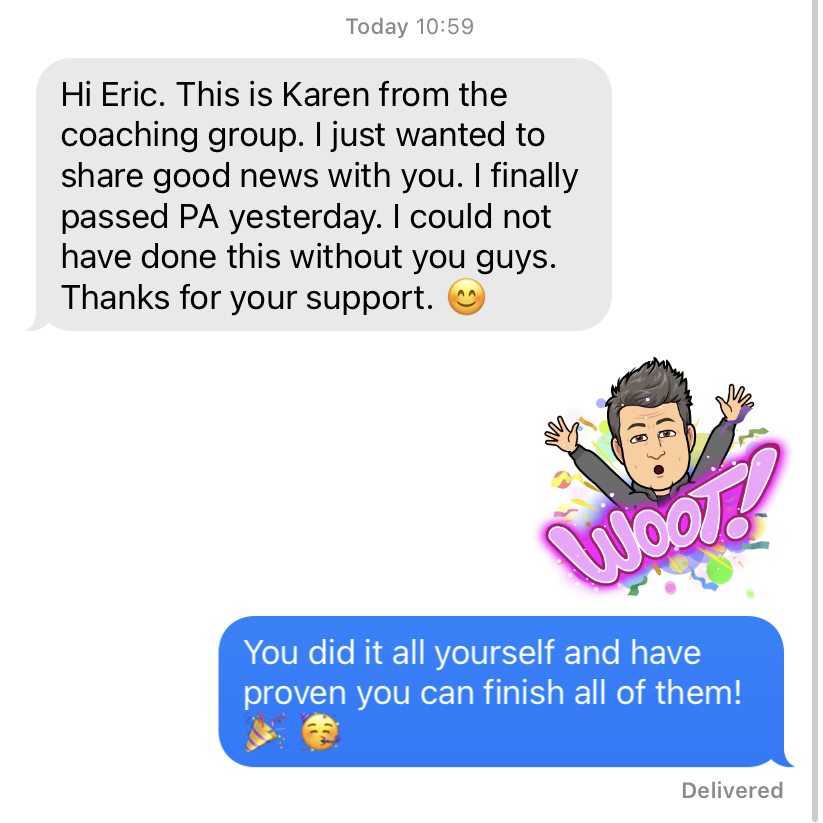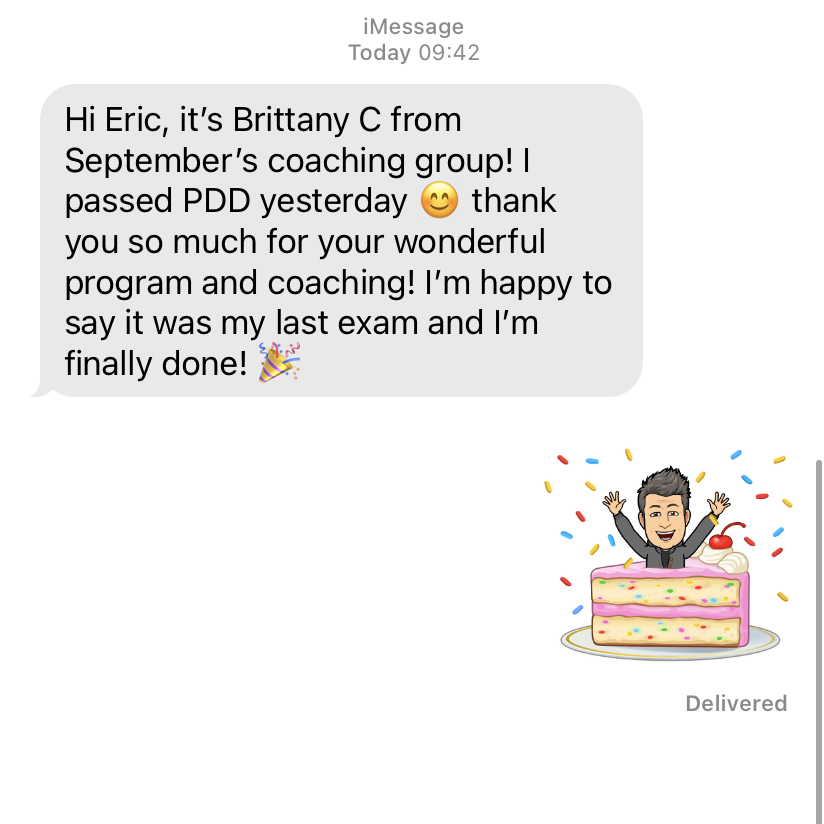 Branislav H.
Los Angeles, California
David: Thank you for creating such great and comprehensive packages for ARE! I just passed Construction Documents and Services based solely on your package and I am looking forward to keep doing that for all other exams!!!
Diana R.
Pembroke Pines, Florida
David and Eric, I just want to let you guys know, that I took my CDs exam this weekend and I felt very prepare thanks to your study guide and audio, I am very certain I passed. I purchased your study guide because I have passed CDs years ago, but because of the 5 year rule it expired. I didn't want to study the same Kaplan book from before, it wasn't giving me any incentive to pick up the book. I am so happy I found your website and study material, I love the graphics very easy to follow and the audio is a plus for me since my commute is more than an hour each way, it also gave me more freedom to do things around the house and feel like I was preparing for the exam by listening to the audio on my Ipod. I am definitely purchasing the study guide for the other exams. Thank you again!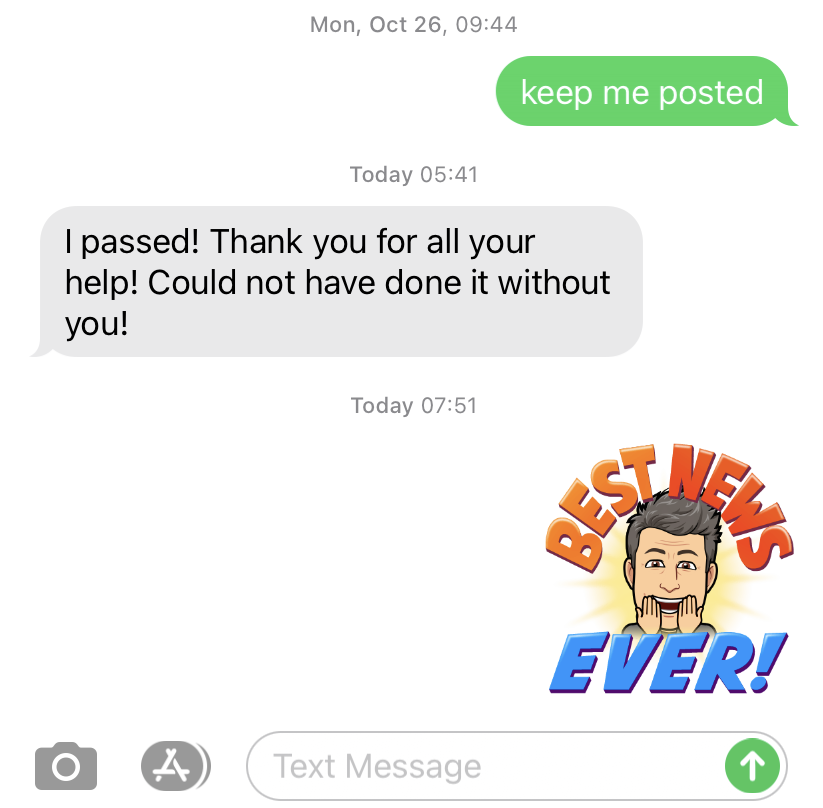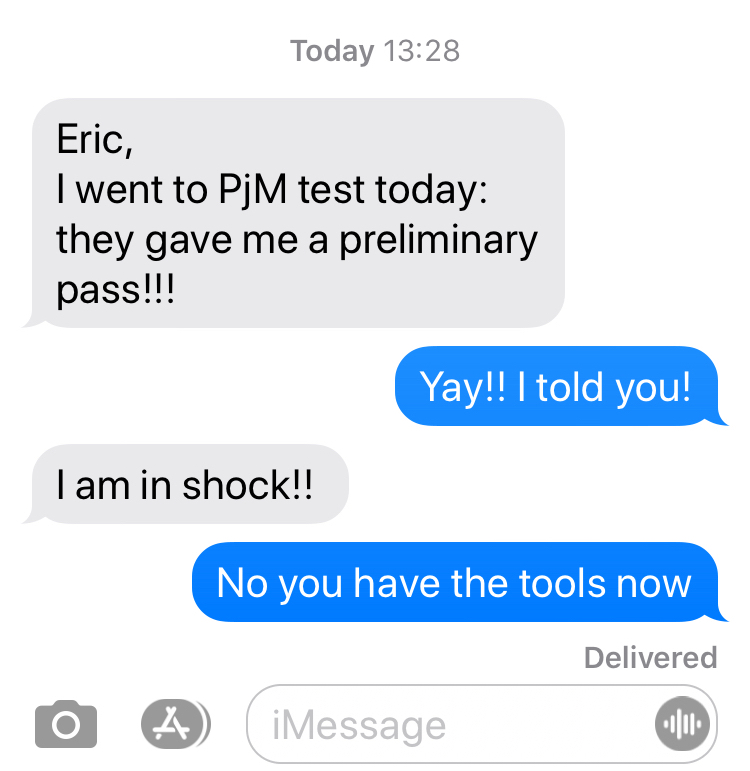 Octavio R.
Milwaukee, Wisconsin
Hello David, I want to say thank you to you and the crew. I feel that your material really made a different when it come down to me being ready to pass CDS. Yes I passed the test.
Sean B.
Arlington, Texas
Thanks for all of your help and hard work to help me prepare for this exam . I was so glad when you added SD. Just found out I passed it 1 down 6 to go.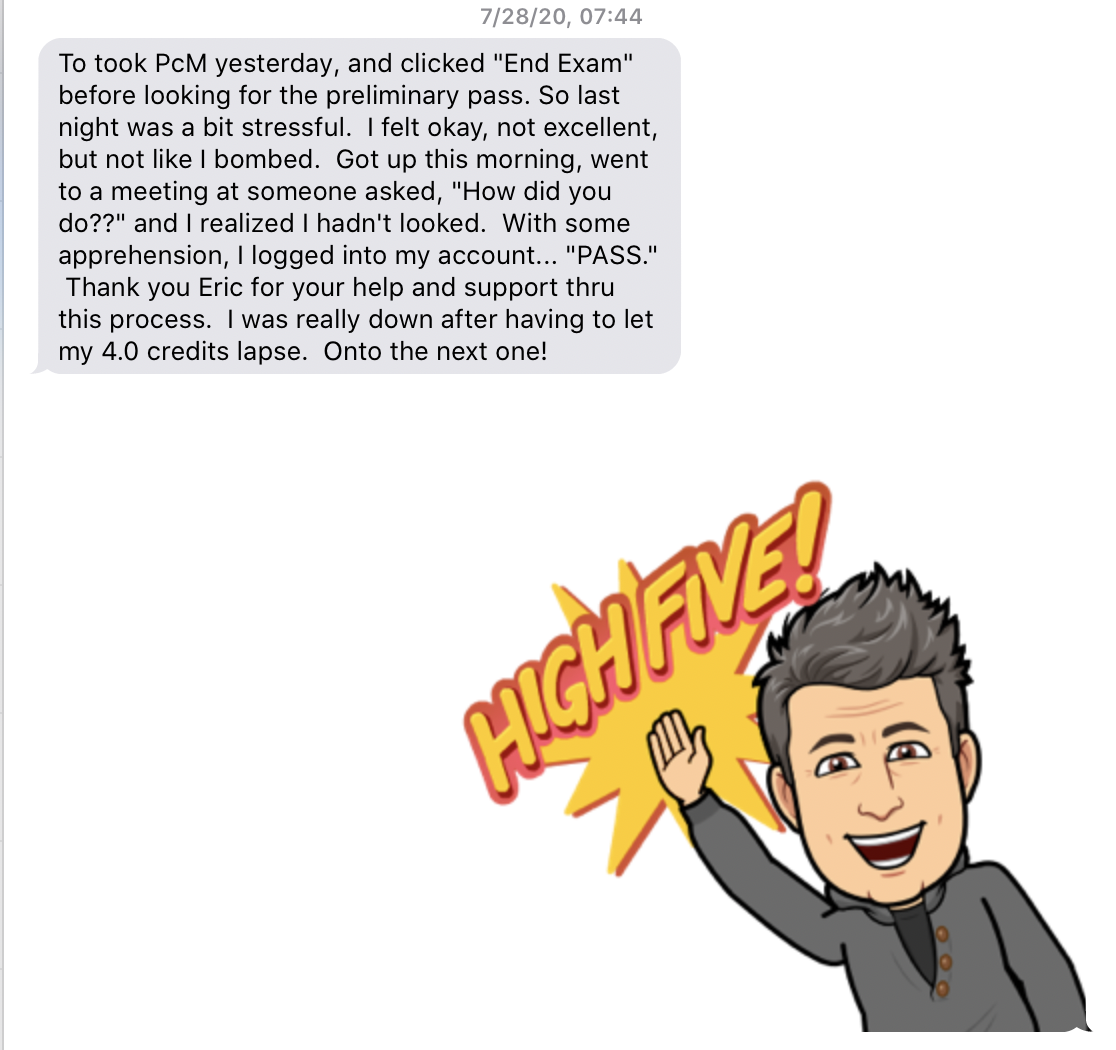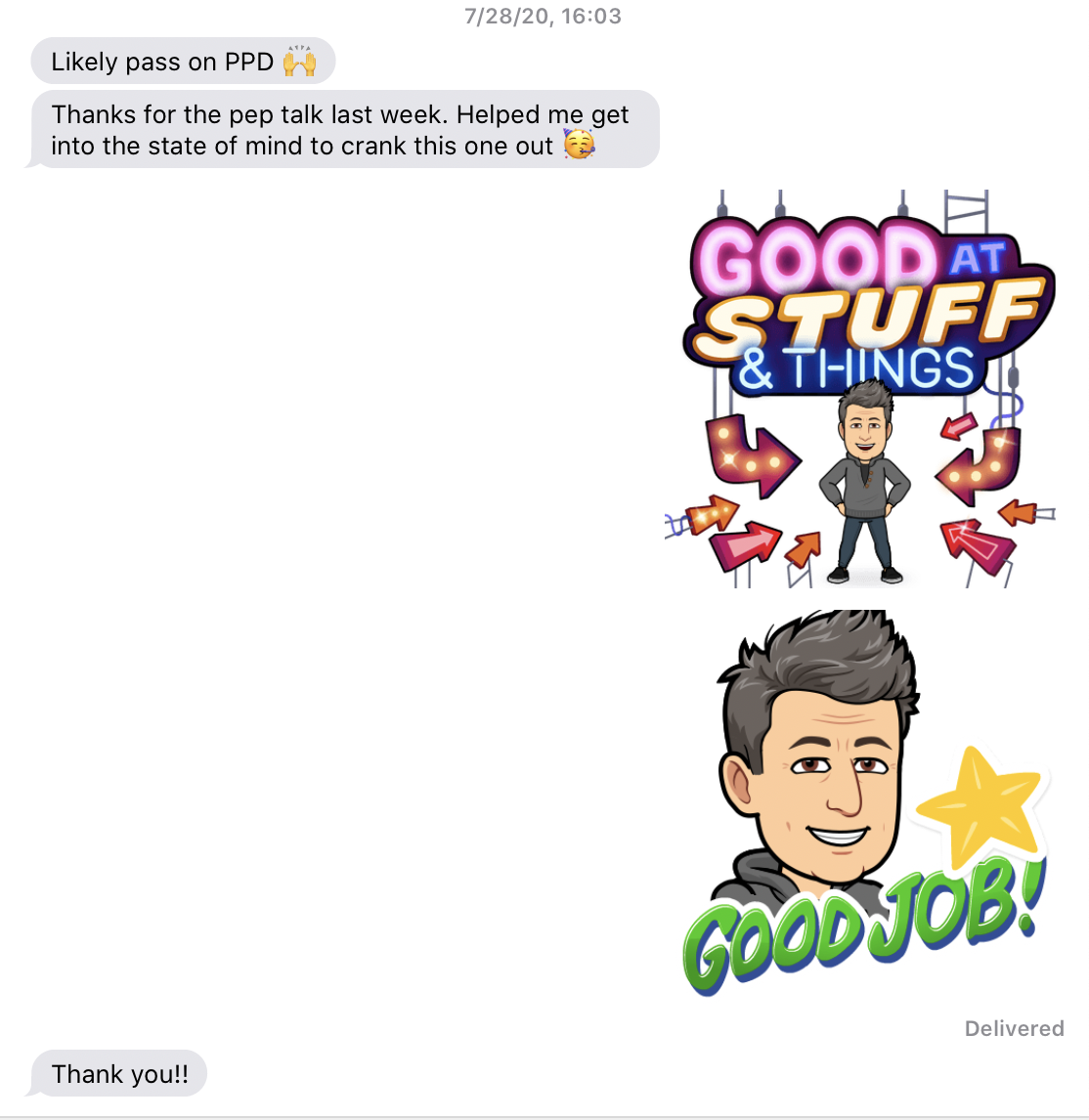 Eva L.
Los Angeles, California
David, I had failed twice on CDS, but after I studied your program. I passed CDS for the first time on June 6 (also my first pass ever). I'm starting on PPP this week. And I'm so glad I bought all your divisions. You and your team rock! And thank you again!
Ileana Y.
Chicago, Illinois
I bought the BDCS exam prep and was very glad I did, because it was a great resource to study. I passed my exam! I wanted to thank you guys!
Scott A.
Shoreline, Washington
I wanted to let you know that I started working through one of your ARE study guides. Very nicely done from what I've seen so far. Very complete and a lot more affordable than the competition.
James B.
Buffalo, New York
Hi David and team! Just got my 2nd "Pass" notification this morning, so now PPP & CD are out of the way and I'm ready to select another division. Thank you!
Ray U.
Youngsville, Louisiana
I just want to thank you for offering the incredible study materials you put together. I've purchased your materials and have found it extremely helpful. I just received my results for my last exam and I PASSED!!! I am done!! Thank you. I do believe it was your material that got me through it!!!
Lindsay C.
Papillion, Nebraska
Really enjoying your products. Just helped me pass Building Systems and hoping to have the same success with Structural Systems in a few weeks. Thank you!
Miguel H.
Reading, Pennsylvania
David, I just learned  that thank God I passed my first section of the exams,!!! the Construction and services portion, got the results today, it was my fourth attempt taking the same exam, you can imagine my level of happiness, am glad I found you guys and decided to buy the product, with confidence I can tell you that it did the difference.
Danilda P.
Manhattan, New York
I've been enjoying my time with you in the audio companion…. Just passed PPP so your work has been of great help.
Jeff L.
Los Angeles, California
Love the guides. It helped quite a bit with BDCS, and I hope to be as successful on CDs (the only test I didn't pass my first time around).
Dave F.
Cambridge, Massachusetts
I'm very happy to report that I recently passed CDS, PPP and SPD…thanks for the support and great study materials!
Michael M.
Denver, Colorado
Thanks so much for putting out such a great product! I'm 4 for 4 so far!
Becky V.
Indian Harbour Beach, Florida
I must say I am loving your study material especially the audio material.  I've passed my first 3 exams and waiting on my score for the 4th.  I couldn't have done it without you guys!  My goal is to complete all divisions in 9 months.  With your help I'm confident I can do it.
Cole R.
Bozeman, Montana
I passed my first test!  PPP.  Thanks to your study material, I think it was a big help having multiple ways of studying the material through your package. Thanks!
Antoni B.
Whitestone, New York
I just wanted to let you know that I PASSED BDCS ! So that's 6 down and only SS to go. I once again thank you, Eric and Aubrey for the great products you've made available to us
Diko K.
Encino, California
Hi David, I just found out this morning that I passed my final ncarb exam. Now I move on to the California state exam.
Heather B.
Norwalk, Connecticut
Thx David- I've passed all my AREs thx for your help!  Good luck with the business!
Damion S.
Urbandale, Iowa
I'll be purchasing another round of study material shortly. I've found the study material very helpful. I've taken and passed both BDCS and BS in the last 7 weeks.
Chris F.
West Monroe, Louisiana
Hey David, I passed Structures!!!  That was my last exam, so now I'm just waiting on NCARB to process paperwork to my state. Thanks again for creating some great study material.  I really loved the OMCES!
Melissa M.
Ewing, New Jersey
Thank you David. I'm happy to report that I've passed all my exams and am officially licensed. Your study resources were a very valuable source of information, especially the online multiple choice and vignette videos.
Geoffrey C.
Kirkland, Washington
Hello and thank you again for this wonderful product….as I jam my way through these exams (with the help of these products)…Thanks again, and I CANNOT tell you how relieved i will be when all of these exams are DONE!!!
Joel R.
New Orleans, Louisiana
I wanted to let you know I am finding your products very helpful. This is the fourth time using your system for my exam prep. Thanks for putting this together.
Chester V.
Spring, Tennessee
Hey David, just thought I'd share with you that I just got my PASS letter today for PPP. Thank you again for being a vital resource on this section, it has been a thorn in my side for years. Thanks again, one more to go and then I am done!
Annie W.
Wasilla, Alaska
Your study material helped me pass my exams. Just passed my last one. Thanks for all the great study material. It really makes a difference as Kaplan was making me fail exams.
Vanessa S.
Honolulu, Hawaii
Hello David/Eric/Aubrey, I really enjoy your podcasts! I listen to them often throughout the day at work. They definitely help keep me motivated and inspired. It would be great if you guys could do more podcasts more frequently! (Ideally once a week). But I'm sure you guys are super busy with other things. Nevertheless, just thought I'd share my thoughts. Keep it up! Thanks.
Hilicia P.
Aliso Viejo, California
I've been living in Shanghai about 2 and a half years and kept failing both PPP and BS.  I purchased your study guides last summer and took PPP in November in Hong Kong and finally passed.  I then took BS in California during December and also finally passed.  The audio guides were extremely helpful for me.  Thanks for you teams help and study guides!
Quinn W.
Holladay, Utah
Your study materials are great! Much appreciated.
Amanda S.
Overland Park, Kansas
Thanks for the info! I did pass SPD (the first study material I purchased from you guys) and am currently studying for PPP. The audio companion is great, I am so glad while I commute home for work that I can use that as study time.
Laura H.
New York, New York
I ordered your BDCS section after failing on the first try. Your information was a great study aid and helped me pass BDCS on my second go around.  I'll be letting my friends and colleagues know about your study guides. Thanks again!
Nino S.
Akron, Ohio
David, I completed all ARE sections and became a licensed architect. The study material was very helpful. I will gladly recommend the architect exam prep to all my friends that are taking ARE.
Heather B.
New York, New York
Thanks David and team! Your products have helped to achieve success. I have taken six exams in 3 months and passed all!
Sarah C.
Washington D.C.
Hi David, Thanks for making these and providing updates!  I really feel like the audio helped cement concepts for me.  I recently finished the ARE, and I used your materials for 3 of the exams, all of which I passed.  It was nice to have a variety of study methods at hand, rather than just reading everything out of a book. Thanks again!
Denise X.
Costa Mesa, California
Hi David, I am so thankful for your study material. I learn best by hearing, reading and taking notes. I passed every test the first time after study with AEP.
Erica K.
Charlotte, North Carolina
I love this study material. It helped me pass BDCS, the end of last year, and it was my 3rd time taking it! Thanks!
Carissa G.
Arlington, Virginia
I took the site exam on the 20th and passed!  The OMCES were a big help. Thanks!
Christopher K.
Palm Desert, California
Amazing work on the whole enchilada study guides…motoring through the exams thanks to you!
Rachel S.
Rogersville, Missouri
Thank you for putting together such great study manuals and tools! I've read the information from a number of other study guides and I feel like your manuals, flashcards, and audio companions are really helping me to absorb the information the best. I will definitely be coming back for your products for my future ARE sections! Thanks again!
Timon P.
Martinez, California
David,Your study guide is awesome. The AIA contract info is especially helpful. Thanks!
Mitch P.
Milwaukee, Wisconsin
Thank you for the great study materials! I finally took my first exam (PPP) in October and was informed on 12-31 that I had passed my third exam (CDS)! I have looked at both Kaplan and Ballast materials and greatly prefer the Architect exam prep materials as the study guides seem more focused, additionally the vignette videos and the omces practice tests are invaluable. A flashcard app would be very helpful, and I hope it is available in time for me to use. I plan to take Structures at the end of the month, wish me luck!
Jorge T.
Verona, New Jersey
Good Morning David, Eric, and Aubrey! The study material, OMCES, and Video Vignettes for CDS gave me a great deal of confidence when taking my first exam. I am very happy to let you know that I received a "passing" result for the CDS exam, and can't wait to do the same for PPP thanks to Architect Exam Prep!
Webly B.
Portland, Oregon
Thanks for making sure the information gets to us.  Luckily, I used the PPP and passed the first time – thank you!  I have since passed my remaining exams and am now a licensed Architect!  Thanks for your exam guides and the podcasts to support me along the way!
Larry K.
Alhambra, California
Hi David, First of all, wanted to thank you for your wonderful website on ARE.  I've passed my SPD end of December and will be taking my PPP tomorrow. Thanks!
Juan R.
Herndon, Virginia
Your study materials are very helpful and in my opinion most superior to what is out there in the market.
Bob C.
San Diego, California
I just got my exam results and I passed! I used your program and it definitely helped me become more familiar with the topics and skills needed. Thank you.
Jon R.
Worcester, Massachusetts
Now that I've had some time to briefly look over the material I must say this is exactly the type of study package I've been looking for.  The audio companion alone is what I've been dreaming of since I got my authorization to test; I won't say how many years ago that was.