It can be quite daunting when we start our first job in a real architecture firm. There's people running around and we're not quite sure what they do. But we don't have to remain in the dark any longer.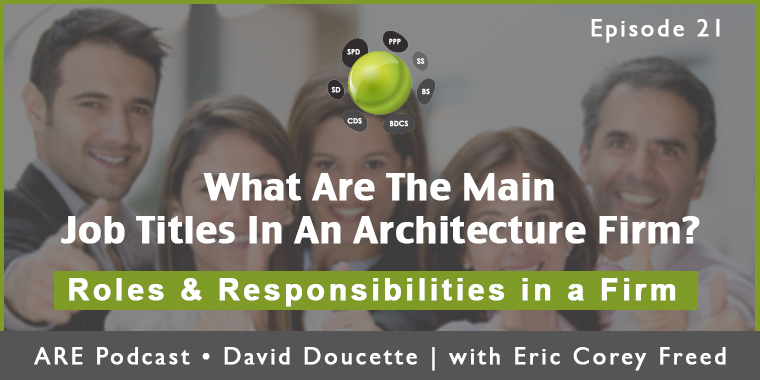 In this episode, we discuss an overview of roles and responsibilities in an architecture firm. This is a must listen to episode if your curious about all the people above you and what exactly they do.
Listen to the Audio
Click to Watch
Show Notes:
The positions in an architecture firm can be grouped into three main categories: Entry Level, Middle Years, and Full-Fledged. We discuss them per the outline below:
Entry Level: 0 – 5 Years
Intern
Draftsperson
Junior Designer
Middle Years: 5 – 10 Years
Junior Designer
Job Captain
Senior Designer
Project Architect
Associate
Full-Fledged: 10+ Years
Associate
Partner
Prinicipal
Owner
Please Subscribe
Receive automatic updates when you subscribe below!
Please rate us on iTunes!
If you enjoyed the show, please rate it on iTunes and write a review. It would really help us spread the word about the ARE Podcast. Thanks!
What is your role in your firm? Let us know  in the comments below.
Podcast: Play in new window | Download