Make a plan to pass all of your exams within a year!
Our FastTrack Coaching Program is a virtual study group with candidates from across the country who all follow the same daily study plan. The group shares their questions, concerns and insights together on our weekly calls and daily on our Slack channel.


We launched this group after talking with thousands of candidates to help them pass their exams. Our approach is to listen to the individual fears of each candidate and help them find ways to focus and apply their knowledge.


Whether you're just starting your exams, or have been fighting time and the rolling clock, this virtual group coaching program will help you get on track to study properly, get into the right mindset, and pass your exams.


If you're seriously committed to passing all 6 divisions of the ARE this year, and receptive to our coaching advice, then this group is for you. If you've tried and failed some exams, but determined and willing to try a new approach, then this group is for you.


Studying for the Architect Registration Exam (ARE) can be a lonely process! Your co-workers are little help, and your non-architect friends and family don't understand. For most people, it's not the content that holds them back, but getting in the right mindset to figure out how to apply that knowledge. Join the group to gain insight, clarity and confidence to achieve your goal.


Join the weekly calls for direct access to David and Eric to discuss critical topics. Post your questions on our Slack channel to the entire group to eliminate doubt. Follow our 8-week study plan, and you'll be ready to confidently sit for the exam at the end of the 8 weeks. Sign up for all 6 Coaching Groups and take all 6 Exams within a year!


We're with you every step of the way.

6 Weekly Evening Calls: 5pm (PT) | 8pm (ET)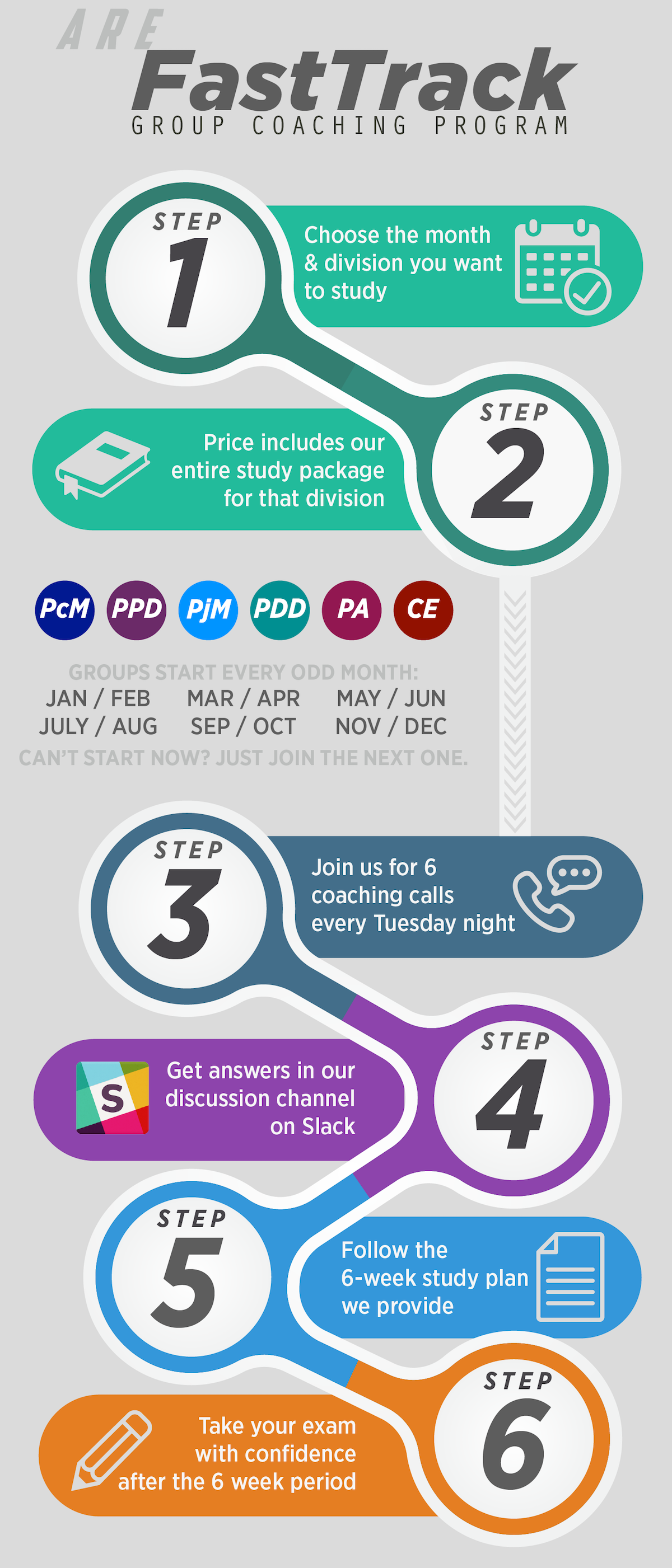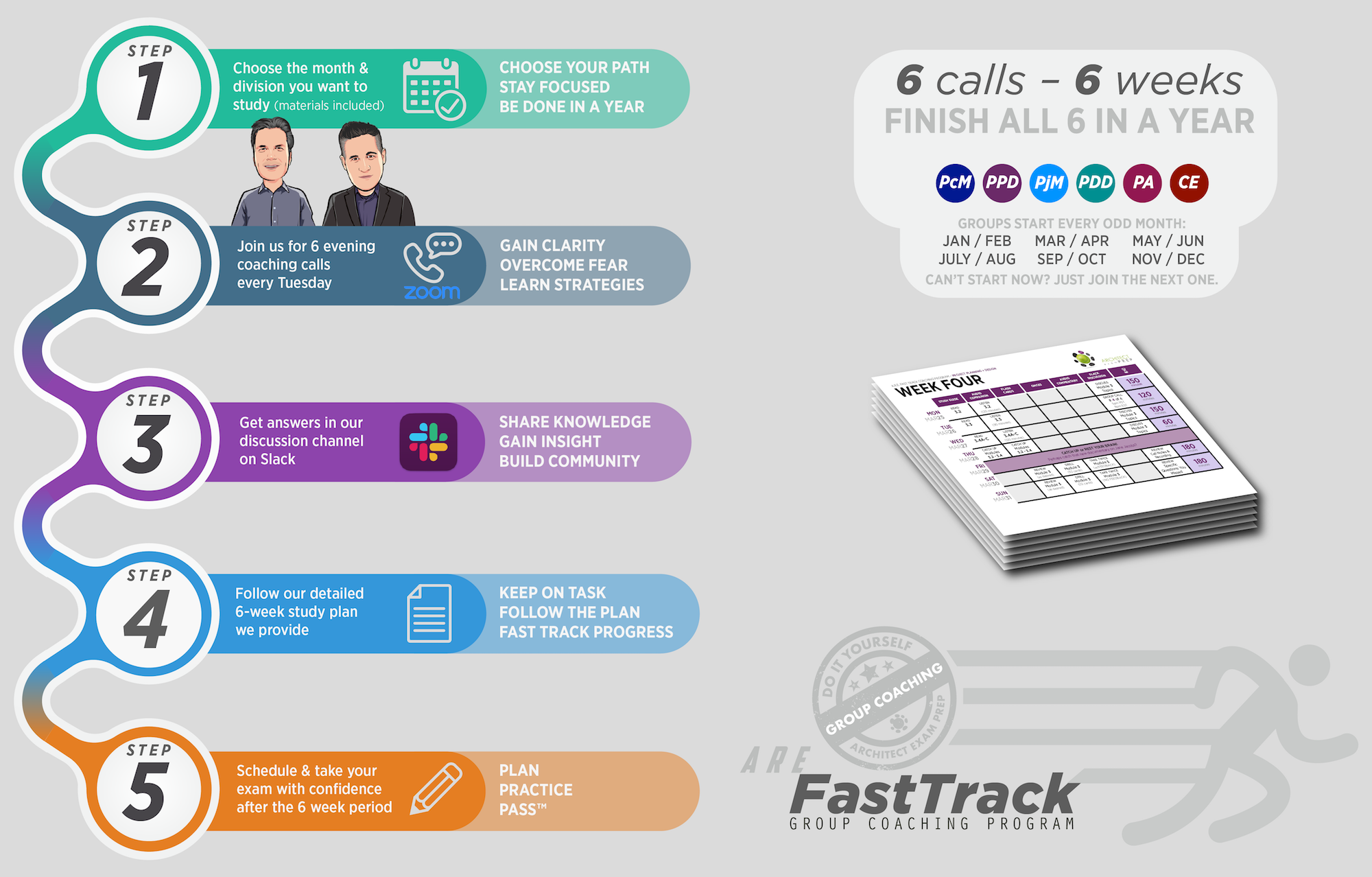 BENEFITS OF GROUP COACHING
Become motivated (and stay motivated) to finish
Hone in on areas of weakness or uncertainty
Get a clear, focused daily study plan to follow for 6 weeks
Overcome the anxiety and fear of the Exam
Learn special tips and tricks to help you pass
Don't feel so alone in the process
2021 COACHING GROUP SCHEDULE
New groups begin every month!
JANUARY – FEBRUARY 2021
For All Exam Divisions
Join our 8 Week Coaching Program!
Begins January 4th – February 14th
Calls on Tuesdays, 5pm PT
*Study Package not included & MUST be purchased separately
FEBRUARY – MARCH 2021
For All Exam Divisions
Join our 8 Week Coaching Program!
Begins February 1st – March 27th
Calls on Wednesdays, 5pm PT
*Study Package not included & MUST be purchased separately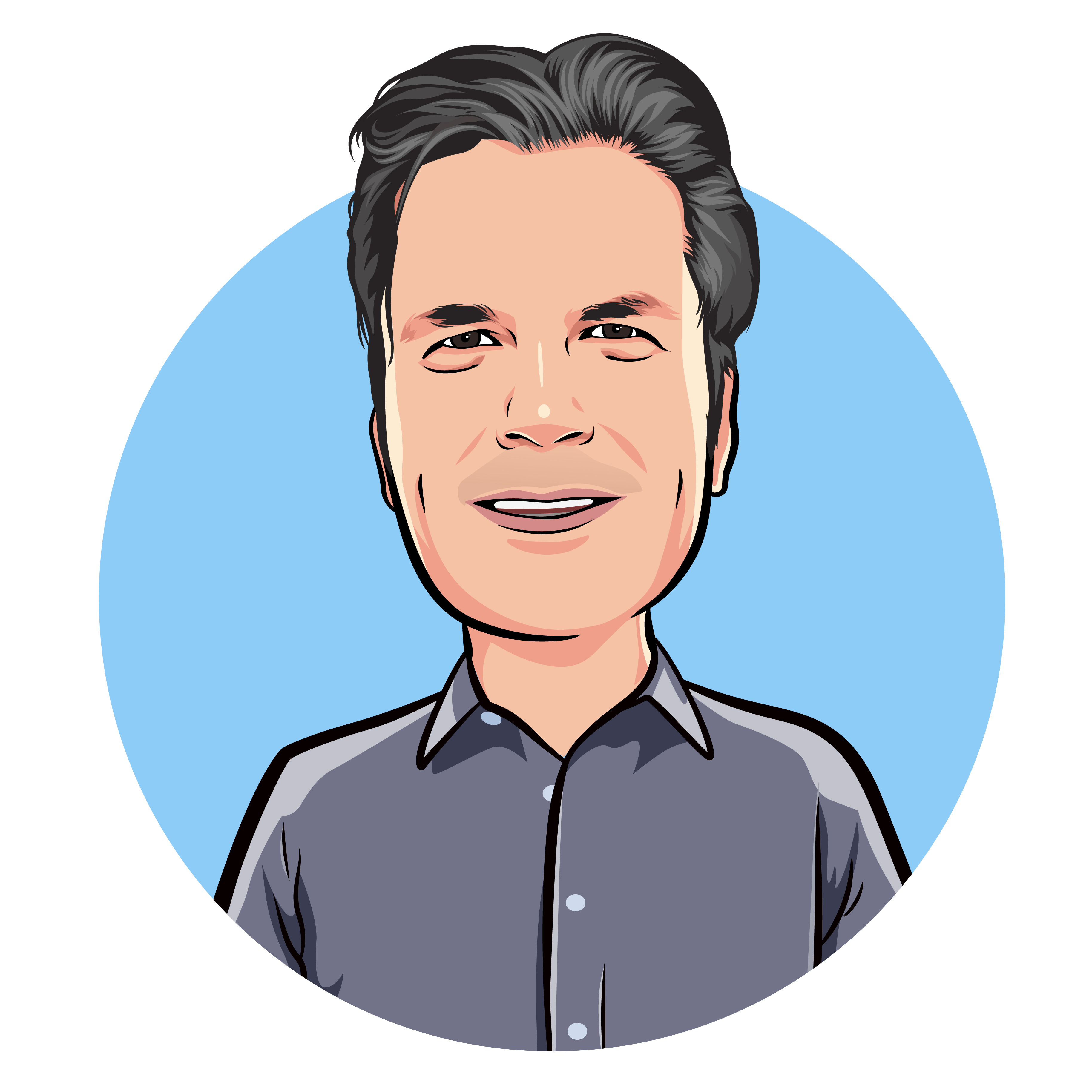 DAVID DOUCETTE
Co-Founder, Architect Exam Prep
David has worked with hundreds of candidates for both the ARE and the California Supplemental Exams and helped them pass their exams through his popular workshops.  He knows how to make the information come to life and stick in your brain so you can apply it.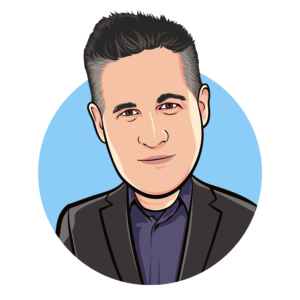 ERIC COREY FREED
Co-Founder, Architect Exam Prep
Eric has worked with thousands of ARE candidates and helped them pass.  He knows that everyone learns and studies in a different way and part of the key to success is finding the right approach for you.
THE DETAILS
Six group calls each Tuesday or Wednesday evening. Listen by phone or online
Open to anyone, regardless of experience with the ARE
All calls recorded & shared
Know what to study EACH DAY with our unique Study Plan for each division
Pair with our incredible Study Materials!
Exclusive access to our private Slack Channel for questions anytime!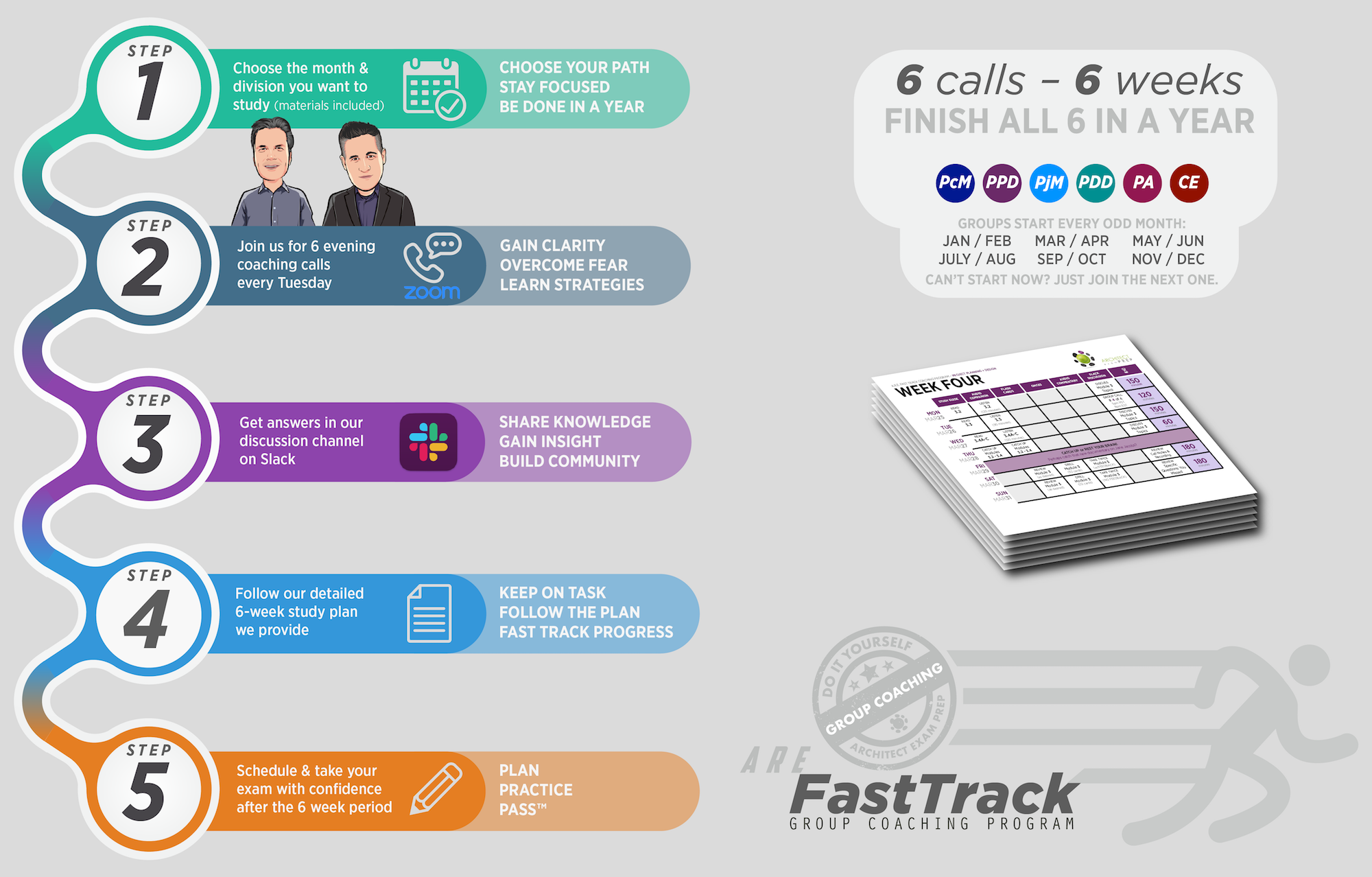 Call #1
Overview of the ARE Exam and the secret testing methodology NCARB uses to test you on your judgment.
Call #2
Discussion of how to restructure your Mindset and approach to the exams, including our "Three Agreements" approach.
Call #3
A reexamination of how you need to look at the Roles & Responsibilities of the Three Parties.
Call #4
A new way to look at the codes and understand how to apply them to the exam (and your work).
Call #5
A deep dive into the way the questions are structured, how to approach each, and how to master understanding them.
Call #6
How to design a time management strategy to finish the test with time to review.
2020 Group Coaching Dates:
SEPTEMBER 2020 – SOLD OUT!
Study plan runs September 4th – October 18th
OCTOBER 2020 – SOLD OUT!
Study plan runs October 6th – November 15th
NOVEMBER 2020
Study plan runs November 2nd – December 13th
DECEMBER 2020
Enjoy the Holidays!  (no groups in December)
2021 Group Coaching Dates:
JANUARY 2021
Study plan runs January 4th – February 14th
FEBRUARY 2021
Study plan runs February 1st – March 14th
MARCH 2021
Study plan runs March 1st – April 11th
APRIL 2021
Study plan runs April 5th – May 16th
MAY 2021
Study plan runs May 3rd – June 13th
JUNE 2021
Study plan runs June 7th – July 18th
JULY 2021
Study plan runs July 5th – August 15th
AUGUST 2021
Study plan runs August 2nd – September 12th
SEPTEMBER 2021
Study plan runs September 6th – October 17th
OCTOBER 2021
Study plan runs October 4th – November 14th
NOVEMBER 2021
Study plan runs November 1st – December 12th
DECEMBER 2021
Enjoy the Holidays!  (no groups in December)