Charlie Klecha, President of aias.org recently took all 7 Exams for the Architect Registration Exam in 7 days as the culmination of his 7 in 7 campaign came to a close.  Let's find out how he did.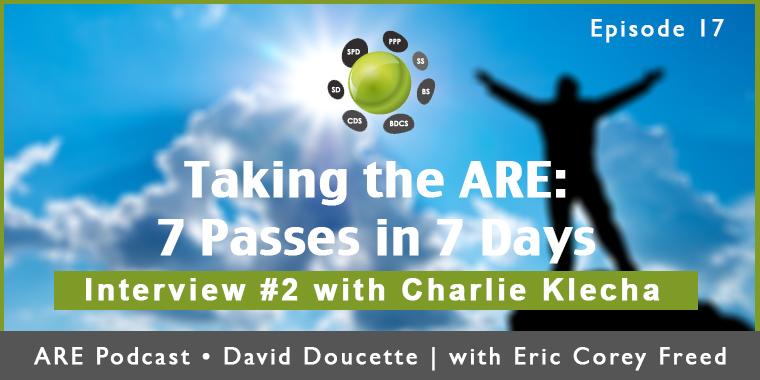 We are excited to be joined again by Charlie Klecha @charliechuck, President of AIAS, to discuss the 7 in 7 campaign and find out his results. You'll be amazed at what he accomplished in so little time.
Listen to the Audio
Click to Watch
Links mentioned in this episode:
Please Subscribe
Receive automatic updates when you subscribe below!
Please rate us on iTunes!
If you enjoyed the show, please rate it on iTunes and write a review. It would really help us spread the word about the ARE Podcast. Thanks!
What do you think of Charlie's success? Let us know  in the comments below.
Podcast: Play in new window | Download