Our BEST 5.0 product yet!
We call it Generation 2.
What's new?
NEW 3 Case Study Guide with 105 case study questions
more ROBUST Exam Simulator question bank with 285 multiple choice questions
NEW Case Study Component added to Exam Simulator with 60 case study questions set up similar to the actual Exam
Simplified one login process for the Exam Simulator
**UPDATE 9.18.17 on Project Management**
PjM has officially been launched
Product consists of the following:

150+ Multiple Choice Study Guide (Released)
240 Flashcards (Released)
3 Case Study Guide (Released)
Audio Companion – 5 Albums of David walking you thru the Multiple Choice Study Guide (Released)
Audio Bonus – A201, B102, B201 (Released)
7 AIA Contracts (Released)
Exam Simulator – 285 Robust Multiple Choice Question Bank (Releasing Wednesday 9.20)
Exam Simulator – 60 Questions/3 Case Studies (Releasing in next 2 Weeks)
Audio Commentary – 5 Tracks of Eric and David sharing experiences and relating it to each module. Each track is 45-85 minutes long. (Releasing this Saturday, 9.23)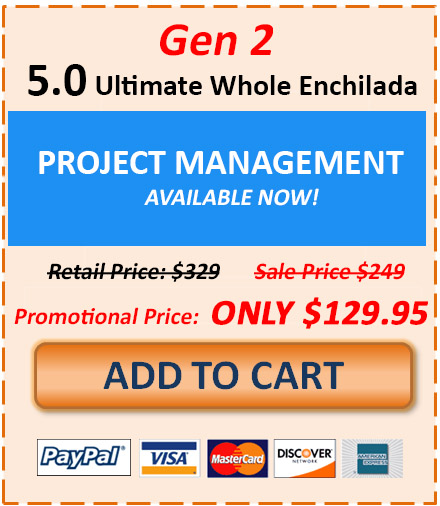 Welcome to ArchitectExamPrep.com! We have everything you need, including inspiration and encouragement, to help you prepare for and pass the Architect Registration Exam (ARE) administered by NCARB. 
So pull up a drafting stool and have a look around. Wait a minute, what? They still make those?
Latest Blog Posts & Podcasts!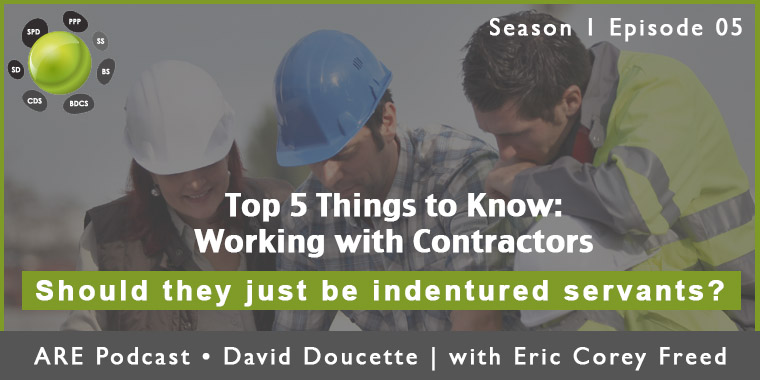 Thanks for stopping by! Whether you are just beginning to prepare for your very first ARE or you are midway through the process, we applaud you for possessing the drive and taking the initiative to seriously prepare for this last major milestone on your long journey to become a licensed architect.  We (as in David and Eric) are here to help you every step of the way.
Go Ahead, Compare Our Products!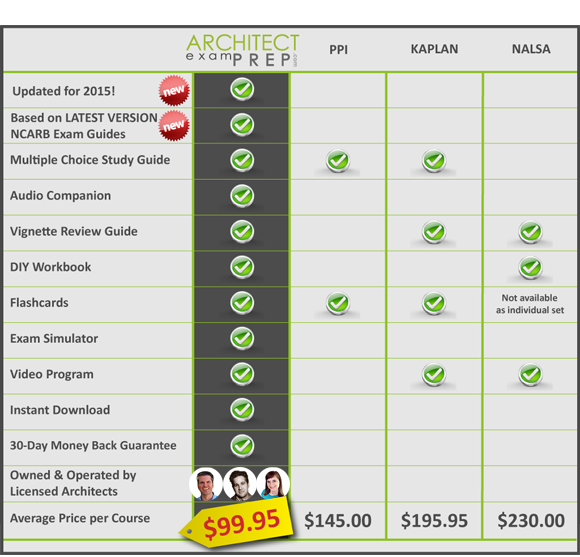 Passing all 7 divisions of the Architect Registration Exam is no easy task. We have crafted this website to hold your hand throughout the entire process. By the way, did you know that some candidates refer to the ARE as the Architectural Registration Exam (adding that extra "ural" at the end of Architect? Don't worry, we're guilty of that sometimes too).
We also offer the least expensive and most comprehensive study materials for fully preparing for both the Multiple Choice Section and Graphic Section of each division including a Multiple Choice Study Guide, Audio Companion, Vignette Review Guide, DIY Workbook, Flashcards, Online Exam Simulator (Omces), and Video Program, all assembled into one package for instant download. Plus, we are the only ARE prep company to offer a 30 Day Money Back Guarantee!
Be sure to check out the Exam Products page for the Ultimate Whole Enchilada Packages.
All of our material has been created to help you;
understand the content for the Multiple Choice divisions of the exams!
understand the content for the Graphic divisions of the exams!
enjoy the process by using our focused and clearly organized Study Guides!
focus on the material that is most important!
reinforce study material through listening to high quality audio recordings!
reinforce material in multiple formats including Study Guides, Flashcards, Video Program, Online Exam Simulator and more!
INSTANT download to start studying today!
You can check out and watch our free ARE Video Tips for quick videos about tips and tricks relating to taking the exams.
You can also tune into the only podcast dedicated to helping you prepare for and pass the ARE, our very own, Architect Exam Prep Podcast.
Whether at the gym, in your car,  in your office, or in your bed, you can listen to our valuable insights and conversations about successfully preparing for the exams (and this is FREE too!).
You can also capture all of this valuable content by downloading our free ARE Prep App (Coming Soon!) from the App store of your choosing, did we say that is FREE too?
We look forward to working with you and helping you pass all 7 divisions of the Architect Registration Exam and as you continue on your journey to become a Licensed Architect. Remember, the journey is the reward, and we are here to help you!
From the two of us at Architect Exam Prep,