Whoop! Whoop! It's the launch of the ARE podcast, the only podcast dedicated to inspiring and motivating you to help you successfully prepare for and pass the Architect Registration Exam. It's showtime!!!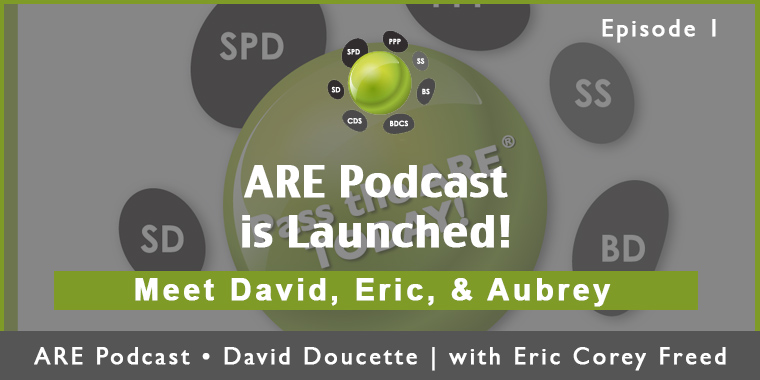 We (as in David, Eric, and Aubrey) are SO thrilled to be launching the ARE Podcast!
In this inaugural episode, we discuss the following topics;
Meet the co-founders, David, Eric, and Aubrey.
Our motivation for creating ArchitectExamPrep.com.
How long it took us to pass the ARE. Aubrey and Eric are superheroes, David not so much.
We are all licensed architects in California.
What to expect from the ARE Podcast.
The Ultimate Whole Enchilada study package.
The value of adding an audio component to your studying process.
Focus – Eric discusses how focus can apply to your preparation for the ARE.
Discipline – Aubrey discusses discipline and how she used it to knock out the ARE in just under 5 months.
Listen to the Audio
Click to Watch
Please Subscribe
Receive automatic updates when you subscribe below!
Your Feedback
If you have an idea for an upcoming podcast episode, or have a question you would like answered on the show, send us an email.
Please rate us on iTunes!
If you enjoyed the show, please rate it on iTunes and write a review. It would really help us spread the word about the ARE Podcast. Thanks!
Podcast: Play in new window | Download