Let's face it. Architects are, by nature, a strange breed and some would consider us an odd sort of creature. Some would even go so far as to write an article about dating an architect, as if it would be a strange experience. On second thought, maybe it would be.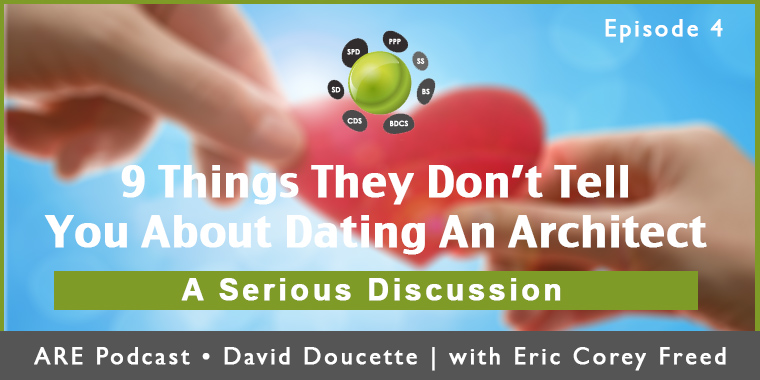 In this episode, Eric and I discuss an article (for the record Eric "stumbled" upon it) called "9 Things They Don't Tell You About Dating An Architect" written by Julien J that appears on TheDateReport.com. Most are pretty spot on and we discuss what we think of each one on the list and include some of our own personal experiences, for better or for worse.
Listen to the Audio
Click to Watch
Please Subscribe
Receive automatic updates when you subscribe below!
Your Feedback
If you have an idea for an upcoming podcast episode, or have a question you would like answered on the show, send us an email.
Please rate us on iTunes!
If you enjoyed the show, please rate it on iTunes and write a review. It would really help us spread the word about the ARE Podcast. Thanks!
Do you agree with our analysis of this list? Please leave your comments and thoughts below, we'd love to hear them!
Podcast: Play in new window | Download