The use of the term "Architect" has garnered a lot of attention lately. Some say it's misused, others say Architects are too protective of the term and should focus on issues that matter.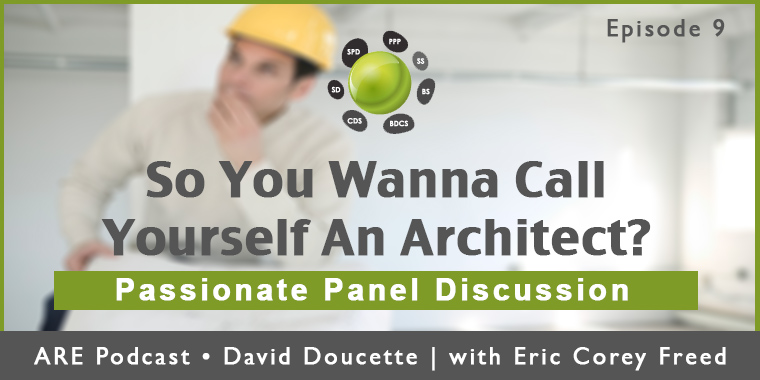 We've put together a panel for today's discussion including Stephen Hopkins, a recovering Architect, Brandon Kent, a designer in San Francisco, Evan Troxel, host of Archispeak Podcast, and our own Eric Corey Freed. We discuss Stephen and Brandon's article called "Daniel Libeskind is No Architect." We also discuss the legalities of practicing architecture and the perception of the word Architect in global marketplace.
Listen to the Audio
Watch the Video
Please Subscribe
Receive automatic updates when you subscribe below!
Your Feedback
If you have an idea for an upcoming podcast episode, or have a question you would like answered on the show, send us an email.
Please rate us on iTunes!
If you enjoyed the show, please rate it on iTunes and write a review. It would really help us spread the word about the ARE Podcast. Thanks!
What are your thoughts on the use of the term Architect? Let us know in the comments below!
Podcast: Play in new window | Download