Maybe you're not able to find a full time job. Or maybe you're looking for a change. Whatever your reason, you might want to consider a new role as a Consultant. You can become a valuable asset to several firms at one time and add more variety to your workload.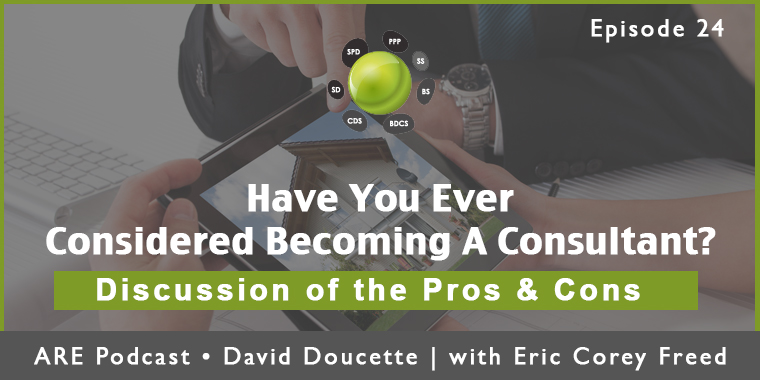 It could be an alternative career path or a way to find some work and pay the bills in between full time jobs. Becoming a Consultant can be a rewarding move but it isn't for everyone. In this episode, we discuss who might fit the consultant mold as well as discuss the advantages and disadvantages. If you've ever considered the consultant path, this is the episode for you!
Listen to the Audio
Click to Watch
Show Notes:
Please Subscribe
Receive automatic updates when you subscribe below!
Please rate us on iTunes!
If you enjoyed the show, please rate it on iTunes and write a review. It would really help us spread the word about the ARE Podcast. Thanks!
Are you considering performing some consulting work? Let us know  in the comments below.
Podcast: Play in new window | Download