We are productivity nerds.  In fact, if you're reading this, you probably are as well.
Any professional that takes their work seriously would naturally want to find new tools and software to help them do their job faster and to remove repetition from their day.
So we've put together a list of our best kept secrets that put more time back into our day and free us up to focus on more important things:  like design!
NOTE:  We love Evernote and Dropbox, but it's safe to assume you already know about these tools.  If you're not using them, you should.  Both have free versions to test out.
We've grouped our selections into categories so you can skip around.
GENERAL PRODUCTIVITY
1. TextExpander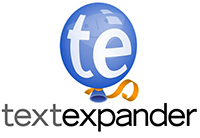 This is my favorite tool in the list.  TextExpander saves me hours every week with it's text shortcuts.  I can compose entire emails with simple shortcuts.  I can simply type a few letters, and TextExpander will insert anything I assigned to that shortcut.  For example, if I type the letters "aep", they get replaced with "Architect Exam Prep" automatically.
http://smilesoftware.com/TextExpander/
2. RescueTime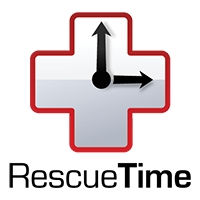 I started using this to track my productivity and it provides incredible information about my day.  RescueTime installs onto your computer and tracks all of your activities and shows you where you spend your time.  It is great for knowing how and where you are losing productivity.
Another great alternative is TimeDoctor, which is similar.
3. Toggl

This time tracker is similar to RescueTime, but lets you track the time on anything:  phone calls, meetings, research, or you can use this to fill out your timesheet or your IDP tracking forms.
TASKS AND TO DOS
4. Wunderlist 

Wunderlist is my to do list that syncs to my Mac, my iPhone, iPad and online.  I've tried all of the to do list apps out there, and this one is my favorite.  It even gives you the ability to have multiple to do lists, such as keeping one for each project.
PROJECT MANAGEMENT TOOLS
5. Trello

These "Kanban" style management boards allow you to track tasks, keep lists or run a lean management process with your team.  Think of it as a giant collection of team project boards that everyone can access online.
6. Asana

Asana lets you and your entire team run your task management all in one place.  You can assign (or be assigned) tasks, link to files and emails, and set deadline dates.  Plus the companion app lets you check on things online or your phone.
7. iDoneThis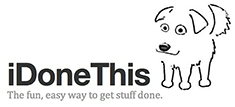 Get a daily report of what everyone did that day.  This is great for project managers who are always out of the office.
CREATIVITY
8. WorkFlowy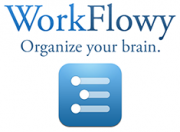 This online mind mapping tool is great for brainstorming sessions. Plus, you can share the maps with anyone.
9. DropTask
DropTask is a visual workspace that lets you manage tasks, to dos and more.  I love the simple, clean interface too.
SCHEDULING TOOLS
10. Calendly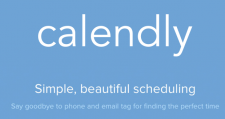 How many times have you tried to setup a meeting with someone only to have it go back and forth until you could find a time that works for you both?  Calendly has changed my life in that I can send people a simple link (in fact, the link is in my email signature) and they can see when I am available.  The meeting just appears in an open slot on my calendar.
11. FollowUpThen

Have you ever been writing an email and want to set a reminder about this in a week? 
FollowUpThen lets you set automatic followup reminders for your email at any set time in the future.  Just BCC: 1week@FollowUpThen.com and it will send you a reminder in a week (you can type any time you want, for example 3months@FollowUpThen.com).  Plus, it's free!
12. Reme.io

Send yourself an email reminder in the future for any date you set.  This is great to remember things like ordering tickets that don't go on sale until next month, or to ask your boss for a raise.
13. Buffer

Social media is great, but what if the only time you have to post things is Saturday night at midnight? Use Buffer to queue up a dozen social media posts at once across all of your accounts.  You set the posting schedule, and Buffer will post to your Facebook, Twitter or LinkedIn automatically.  Using this I've was able to double my followers on Twitter, Facebook and LinkedIn in 6 months.
GMAIL TOOLS
If you use Chrome, and especially Gmail, you should get all of these extension plug-ins:
14. Augment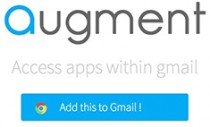 Augment connects your email and calendar to Dropbox and Trello
15. MailTrack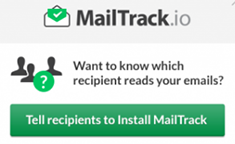 Check to see if that email you sent the Contractor was opened and read.
16. QuickTweet

Switch logins between multiple Twitter accounts quickly.
17. Rapportive

Show LinkedIn profiles in your Gmail
18. Rebump

Rebump sends friendly follow-up messages to your email recipients (bumping your email to the top of their inbox).
Together, all of these tools will give you the ability to track, manage and better use your time.
Share in the comments below which tools you tried as a result of reading this.  If there are other tools we've missed, share those too!