We've all felt the urge at one time or another to say "screw this job I'm going out on my own." But without a carefully laid out plan and clear vision of what lies ahead, we could be doomed before we get started. That's why we interviewed Mark R. LePage, the Entrepreneur Architect to avoid all of those mistakes.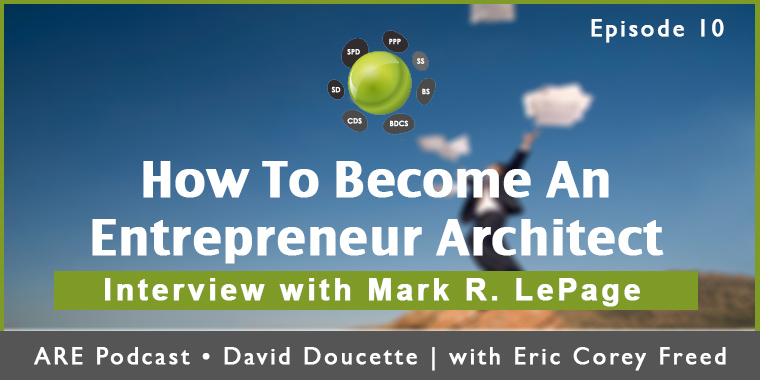 We're joined by the Entrepreneur Architect, Mark R. LePage, to talk about the business of architecture and how Architects should think about the business side of things when setting up their practice. Whether you are studying for the Architect Registration Exam or a seasoned Architect, you'll pick up some great practical advice and tips that you can use in developing your business strategy. You'll also hear why Mark believes the idea of "entrepreneurship" is an important mindset to adopt for a successful practice.
Listen to the Audio
Watch the Video
Please Subscribe
Receive automatic updates when you subscribe below!
Your Feedback
If you have an idea for an upcoming podcast episode, or have a question you would like answered on the show, send us an email.
Please rate us on iTunes!
If you enjoyed the show, please rate it on iTunes and write a review. It would really help us spread the word about the ARE Podcast. Thanks!
Do you dream of becoming an Entrepreneur Architect? Are you already there? Let us know in the comments below!
Podcast: Play in new window | Download