Welcome to the ArchitectExamPrep.com website! I am thrilled to be announcing the launch of this website and Architect Exam Prep. 
I created Architect Exam Prep along with my co-founders and fellow architects, Eric Corey Freed and Aubrey Burrachio. We have been working together for over a year putting all the pieces together and the journey is only just beginning.
Our goal is to bring you an interactive website, study preparation materials, the highest quality and freshest content, and important resources to help you successfully prepare for the NCARB Architect Registration Exam (ARE).
We hope to encourage, inspire, motivate, and entertain as you progress along on your journey to become a licensed architect.
All three of us have been through the ARE process and eventually passed all of the exams (not all on our first attempts, more about that in future blog posts), and all three of us are licensed architects in California, the holy grail of the architect's license (because of the very demanding California Supplemental Exam). We're teachers and educators at heart and look forward to sharing our knowledge, experience, and our own journeys with you to help you along the way.
You will learn how to pass all of the exams that make up the Architect Registration Exam.  Knowing the material is an important part of the process, but it isn't the only part. You will learn how to set goals, build confidence, and stay on track.
By the way, did you know it's quite common (but not correct) to refer to the ARE as the Architectural Registration Exam?
If you hang around us, you can expect the following;
 1. Focus – we will help you focus on what's most important for the exams by infusing tips and tricks in blog posts, video tips, and the ARE Podcast.
 2. Motivation – we will provide motivation by sharing our personal stories of our own successes and failures along our own roads to licensure. The path is never straight (mine certainly wasn't) and we want to make sure that if you get off track, you have a place available to you to get you pointed in the right direction again.
 3. Inspiration – we will inspire you to set goals, including scheduling your exam date and sticking to it!
 4. Discipline – you'll learn to dig deep inside and make the most of your studying efforts and not waste time.
 5. Confidence – by knowing what to study and where to best spend your time, you will build confidence that will help you excel on exam day.
 6. Success – you will pass the ARE and we'll be here to celebrate your success.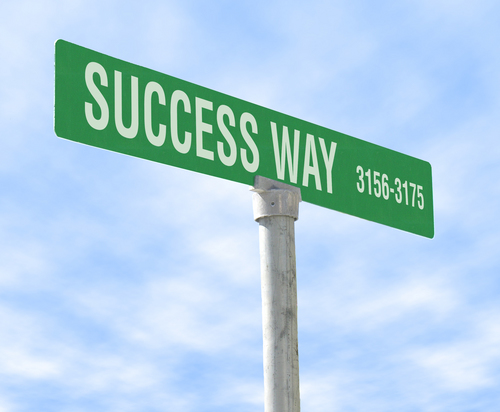 Our flagship product is the Ultimate Whole Enchilada – SPD which includes everything you need to prepare for and pass the Site Planning and Design (SPD) exam including a comprehensive study guide, audio companion, vignette review guide, DIY workbook, 30 day access to our online exam simulator, and our high-quality vignette training videos.
We know it's the best product out there and at the best price. In fact we've even prepared a comparison chart to see how we stack up (or I should say, beat) against the competition. We're also the only ones who offer an unconditional 30 day money back guarantee. We can do that because we stand behind our products and stand behind your success.
Before I go, I'd like to tell you a little bit about myself and the voice behind this inaugural post. My name is David and I love to teach and help others achieve their goals. I'm a practicing architect with a small residential practice and I have another successful business helping architects become licensed in California called CSEprep.com.
I created the California Supplemental Exam business about 4 1/2 years ago and launched the website about 2 1/2 years ago. I've been wanting to do a website for the ARE for quite sometime but knew it was an overwhelming task. After receiving about 50 emails from candidates (who had heard about my CSEprep.com website and products) inquiring if I provided Architect Registration Exam training products, I finally decided that I needed to do it, that the time had come.
And if I was going to do it, I needed some killer help. So I enlisted two of my architect friends Eric and Aubrey, who will introduce themselves in a future blog post, and Architect Exam Prep was born. I look forward to sharing this journey with you.
To your continued success,